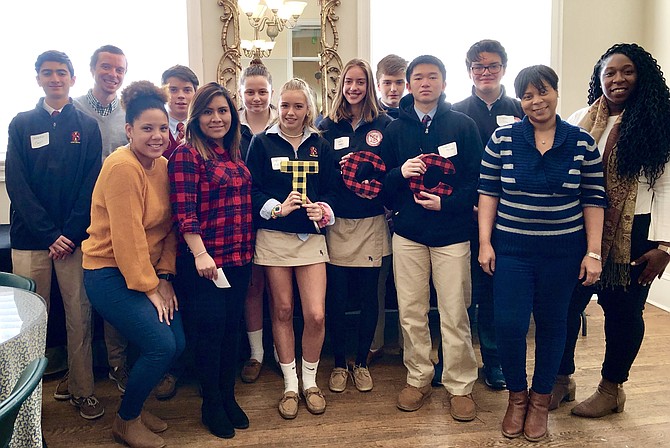 More than 200 Bishop Ireton High School students supported the Alexandria community during We Care Week, a week dedicated to giving back to the Diocese of Arlington's Catholic Charities organization.
From Dec. 4 through 6, students served local schools and communities in the Alexandria area.
"I saw God in the women working at the Campagna Center," said Jacob Aills, BI class of '21. "They worked so hard to help other people."
Isabelle Shefrin, also from the class of '21, spent time with residents at Sunrise in Alexandria.
"Even just being able to make them smile and be with them felt really good," Shefrin said.
In total, the students completed over 650 hours of community service and raised more than $6,000. Christ House in Old Town Alexandria, the Child & Family Network Centers and Community Lodgings were among the organizations the students spent time at during the three-day service event.