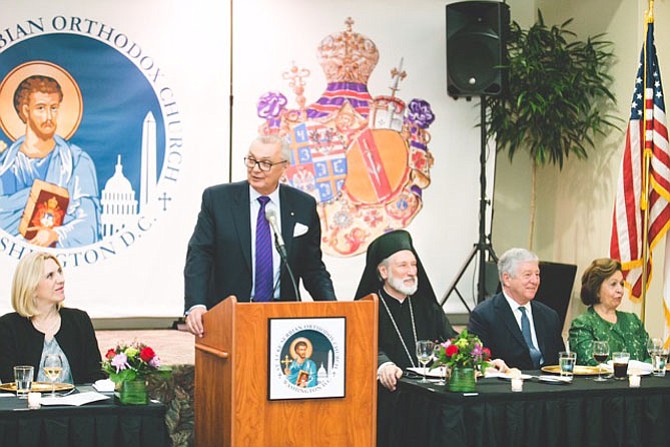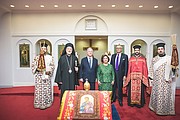 HRH Crown Prince Alexander and HRH Crown Princess Katherine of Serbia and His Grace Bishop Irinej of Serbian Orthodox Diocese of Eastern America were in Potomac recently for an annual fundraiser for The St. Luke Serbian Orthodox Church on River Road.
The event included a doxology followed by a cocktail reception and a sit down dinner and program at Saints Peter & Paul Antiochian Church, also in Potomac. Speakers included the Hon. Branko Terzic, Royal Adjutant and member of the Privy Council and Delegate of HRH Prince Alexander; Mark Rasevic, president of St. Luke's Trusteeship; the Hon. Vladimir Marinkovic, National Assembly Deputy Speaker of the Republic of Serbia; Obrad Kesic, director of the Republic of Srpska Office for Cooperation, Trade and Investment; and Rev. Dr. Vasilije Vranic, parish priest.
The Hon. Zeljka Cvijanovic, prime minister of the Republic of Srpska and Luis Borunda, Maryland Deputy Secretary of State also attended.