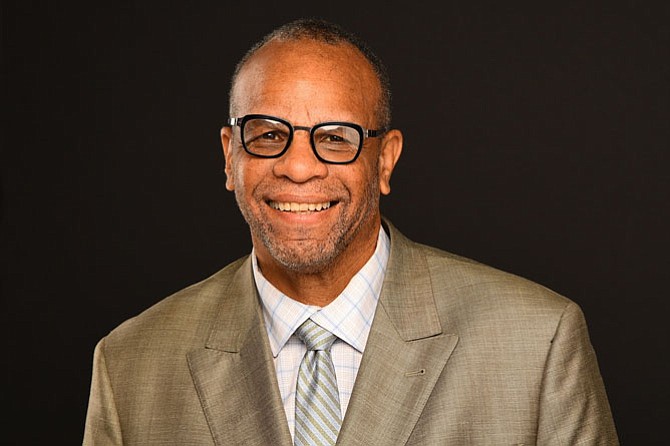 McLean — Continuing its long tradition, the McLean Community Center will celebrate the life of Dr. Martin Luther King Jr. by observing his birthday on Sunday, Jan. 14, 2018. This year's event will feature author William Rhoden. Rhoden wrote the book, "Forty Million Dollar Slaves. The Rise, Fall, and Redemption of the Black
Where and When
Dr. Martin Luther King, Jr. Day Celebration with presentation by William Rhoden titled "Activist Athletes" at The Old Firehouse, 1440 Chain Bridge Road, McLean. Event is Sunday, Jan. 14, at 2 p.m. Tickets: $20/$10 MCC tax district residents. Note: With the continuing renovation of the McLean Community Center, this event is at The Old Firehouse. For ADA seating, contact evelyn.hill@fairf... or call 571-296-8385
Athlete."
Rhoden is a former NY Times journalist. He has received the Peabody Award for Broadcasting as the writer for the documentary "Journey of the African-American Athlete," and can be seen on "The Undefeated" on ESPN.
The McLean Community Center describes Rhoden's presentation, "Activist Athletes" as about those in the sports world who fight for social justice. With "Activist Athletes," Rhoden is expected to take the audience on a journey from the 1968 Olympics with high-profile protests by medal winners John Carlos and Tommie Smith to the current days of Colin Kaepernick and LeBron James.
In a recent interview, Rhoden spoke about how "humbling it is to speak about extending Dr. King's messages about social justice by talking about provocative ideas; especially given the past year." Rhoden also discussed how "'Forty Million Dollar Slaves' is a map; a look back at roads crossed, a glimpse forward at roads not yet traveled" as well as a work about harnessing the cultural and economic power of black athletes for social justice.
A major concept raised by Rhoden, is "the collision of racism, sports and culture. It is more than an intersection." He noted that real decision-making power is with the owners of a sports franchises, not the athletes.

Rhoden indicated that he is looking forward to interacting with the McLean audience at his presentation to talk about challenging ideas. He "wants to have a spirited, engaged discussion with the audience; to chat about the ethical and moral issues he raises" with fans of sports.
Rhoden looks forward to an open discussion about uncomfortable issues surrounding race and sports and beyond.
Inviting audiences to the McLean Dr. Martin Luther King, Jr. Birthday event, Sarah Schallern, director, performing arts, McLean Community Center, said William Rhoden's "Activist Athletes" will be a thought-provoking presentation about "the history of athletes standing up for social justice," and that intersects with Dr. King's message of non-violent social change.