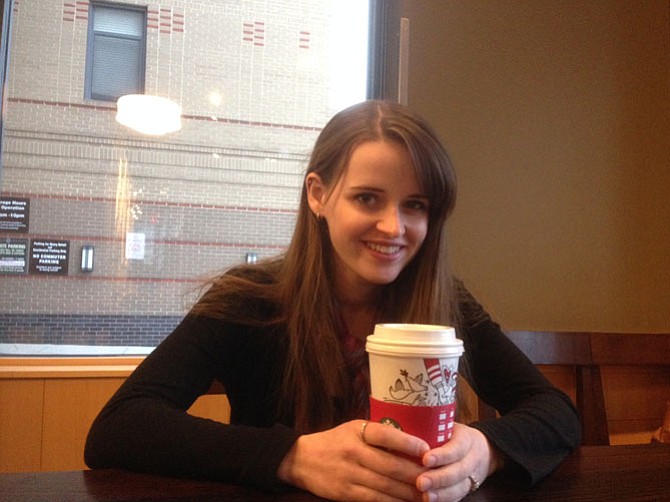 Vienna — New York has had an influence on musicians through the years, and the big apple was part of the picture when Erin Rea Ochocki, aka "Rorie," broke away from the 9-5 world, adopted the one-name genre of Rorie and hit the stage as a singer. She hasn't looked back either. "I traveled around the
city, playing shows by myself and realized that was my passion," the 20-something singer said.
Fast forward a few years and Rorie has a name of her own, and several EP's, including one called "Dawn," that consists of four songs she's highlighting at her show at Vienna's Jammin' Java on Jan. 14.
"Dawn" focuses on overcoming obstacles and struggles that crop up in life, and Rorie has seen a few of these struggles to know first hand. In New York, for example, she worked for a non-profit, devoting her time to combat human trafficking, and worked with a roommate on a music video to raise awareness. The roommate, Jordan Ippolito, danced a choreographic routine in a deserted, dusty structure to drive home the point.
Rorie even did some video work in Old Town, Alexandria where she lives now. A video company called Open Valve Studios from Los Angeles, flew into town with their equipment and they spent a few days filming, including part in Killer ESP coffee shop right on King Street. "They were really fun,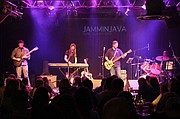 we filmed for three days, we were really good friends after that," she said.
Video production guru Franck Tabouring of Open Valve Studios, was happy with the folks at Killer ESP and the City of Alexandria as well. He came into town without having much time to scout locations, and just popped into Killer ESP and it all worked. Killer ESP is an independent coffee shop run by Rob Shelton, and their handmade mugs, local art on the walls and independent attitude was just what they needed. "When you deal with tight locations like this one, you just have to adapt and keep equipment down to a minimum and simply go with the flow, which was very easy to accomplish given the overall naturally relaxing atmosphere in Alexandria," said Tabouring.
The Open Valve film crew likes to shoot video on location, and the atmosphere in Old Town Alexandria worked out well. He scouted places via the internet and Google Satellite, and then contacted city officials and it was "smooth sailing," he said. "It's wonderful when you get to travel to a place where filming is encouraged and welcomed," he said.
Shelton has seen Rorie in for a cup of coffee a few times and was enthusiastic when Open Valve called. Although he couldn't be there in person for the video shoot, "I just told them to come in and make themselves at home," he said, even suggesting the front room as a good spot because of the light. "She's super talented and takes a warm, organic approach to production," he said of Rorie.
It's not her first experience in Alexandria though. They also played at Alexandria's First Night on New Year's Eve last year.
Singer Songwriter
Rorie likes to write her own music and bases most themes on her own life, as most musicians do.
Where and When
Rorie is playing at Jammin' Java, 227 Maple Ave. E. on Sunday, Jan. 14 at 7 p.m. Visit www.jamminjava.com or call 703- 255-1566 for more.
Some influences on her style include Joni Mitchell of the 1960s fame, or the X Ambassadors. The rest of her band are Dwayne Butler on drums, Doug Kurucz on bass and Patrick McLaughlin on guitar, all from Northern Virginia. In the videos, she waltzes around, searching for something just out of reach, sporting a hairstyle highlighting her bangs, similar to Zooey Deschanel of TV fame. She is familiar with the hipster genre, and embraces it. "I think it's a cool thing to be a hipster," she said.
"Climate," is one of the songs on her Old Town video, and she seemed to know what she wanted to video to resonate, said Tabouring. "She connected with our style and always welcomed our input, while we made sure to stay true to the song's message and what she had in mind both visually and emotionally," he said. Rorie admits to carrying around a notepad and taking down notes of inspiration from time to time, like authors and musicians do to jot down ideas that pop up. Click here to see the video.
She's played at Jammin' Java a few times before, so they know her music. "As a whole, Rorie's music tells stories of both heartache and hope," it said on the Jammin' Java show preview.