Where and When
NextStop Theatre Company presents "45 Plays for 45 Presidents" at 269 Sunset Park Drive, Sunset Business Park, Herndon. Performances, Jan. 11 to Feb. 4. Thursday at 8 p.m., Fridays at 8 p.m. Saturday, Jan. 13 at 7 p.m., Jan. 20 at 8 p.m., Jan. 27 at 2 p.m. and 8 p.m. and Feb. 3 at 8 p.m.; Sunday, Jan. 14 at 2 p.m., Jan. 21 at 2 p.m. and 7 p.m., Jan. 28 and Feb. 4 at 2 p.m. Tickets: General Admission tickets start at $20 and increase as performances fill up. Call 866-811-4111 or visit http://www.nextst...">www.nextstoptheat....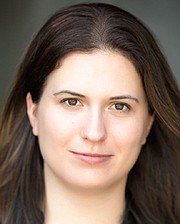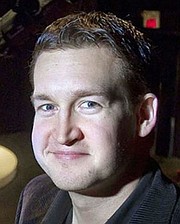 "45 Plays for 45 Presidents" is an unexpected comic look at all of America's 45 Presidents. It can be hilarious one moment and poignant the next built with mini-plays casting a special light on of the office of the President and its inhabitants since America's founding.
"I happened to hear about this crazy little show that featured two-minute plays about every single President in history. I got my hands on the script and was hooked in the first five pages. It was fascinating, educational, and unbelievably hysterical," said Evan Hoffmann, producing artistic director, NextStop Theatre Company.
"I wanted to direct this play because I'm a big lover of both history and theatrical storytelling. The script combines American history with dozens of different styles of performance, so it's both a great amount of fun and a great challenge for a director," said director Megan Behm.
NextStop's production of "45 Plays for 45 Presidents" will have a five women ensemble portraying all the male Presidents. "Evan had the idea early on of casting an all-women ensemble…we both agreed that it would be a rewarding and exciting way to tackle the show. This gave me the incredibly unique opportunity to assemble a team of brilliant, funny women – and make up a dream team to tackle this hysterical yet demanding script," added Behm.
"And I have to say, after an election cycle that was so focused on silencing women and their voices, telling the story of America with a group of kick-butt, smart, funny women actors is both personally gratifying and artistically critical."
The five-member cast includes Brittany Martz, Carolyn Kashner, Chloe Mikala, Mary Myers and Sarah Anne Sillers.
For NextStop veteran Carolyn Kashner, "'45 Plays for 45 Presidents' is a madcap sprint through American history with lots of laughs and 'did you know' moments. It does a brilliant job of reminding us both of hardships we have survived while asking us why on earth do we make these same mistakes over and over again.
"Throw out everything you thought you knew about the American Presidents," added Kashner. "While '45 Plays' provides much-needed levity about American politics, it also serves as a call to action to never become complacent – that major decisions are caused by the everyday actions of everyday people.
"Want to see a funny, subversive, and eye-opening take on the American presidency? Come see '45 Plays for 45 Presidents,'" said Kashner.