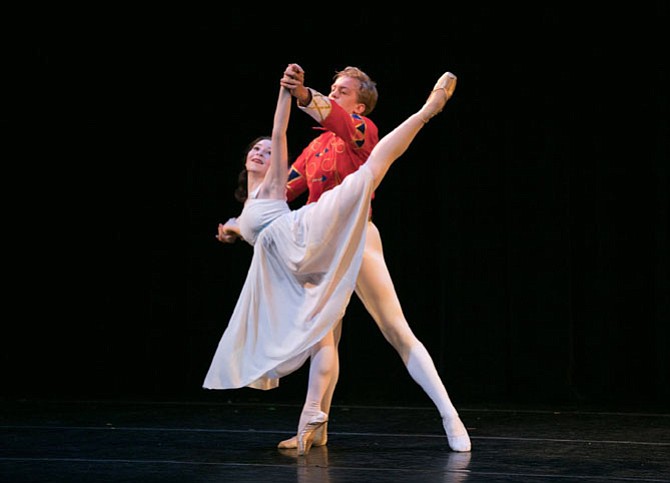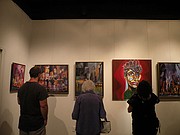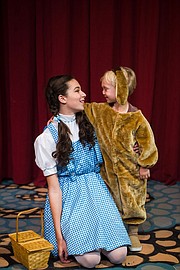 Last week, The Arts Council of Fairfax County (ACFC), a nonprofit organization funded in part by Fairfax County, corporations, foundations, individuals, the Virginia Commission for the Arts, and the National Endowment for the Arts announced it had awarded grants to three Herndon arts organizations for fiscal year 2018.
NextStop Theatre, Arts Herndon, and Classical Ballet Theatre each received an Operating Support Grant. According to ACFC, this grant funds arts organizations' basic operational needs. ACFC awards funds through competitive grant applications to Fairfax County nonprofit arts organization in recognition of the valuable programs and services they provide to county residents while also contributing to the stability of these institutions
NextStop Theatre also received a Project Support Grant, which ACFC explains on their website, "...is a non-recurring grant used to support arts organizations in providing activities that engage new audiences in the arts and contribute to the vibrancy as well as the quality of life in Fairfax County."
Matthew C. Thompson is Managing Director of NextStop Theatre. He expressed how grateful NextStop Theatre Company was to receive the funding as well as funding for more than five years in a row. Thomson said the funding has been "...immeasurably important to our growth as a professional theatre company."
Thompson described how the awards act as catalysts for future funding from other organizations, businesses, and individuals through its ability to help them leverage new contributions from individuals and organizations. He added: "...our non-profit organization is able to take that public funding and generate more than a million dollars in economic activity to the local community through incremental tourism spending and artist wages—now that's some true theatre magic!"
When Jason DiMambro who is Co-Executive Director/Community Outreach Manager of Arts Herndon was asked about the award, he responded by writing, "Arts Herndon is so thankful for ACFC's continued support of their grant funding so we can share our passion for the arts with all of Fairfax County and beyond. It is organizations like them that helps Galleries like ours thrive."
For more information about the arts in Herndon including NextStop Theatre's upcoming production of "45 Plays for 45 Presidents," which presents a series of 45 two-minute plays — one for each American President, Arts Herndon's current exhibit, "Etched in Skin: Tattoos and Art," featuring a blend of pen and pencil sketches, watercolors and photography of tattoo designs by Gilda Acosta, James Haun, Gia Catauro and Ellie Vega; and Classical Ballet's schedule of events and classes, visit nextstopthatre.org, artsherndon.org, and classicalballet.org respectively.