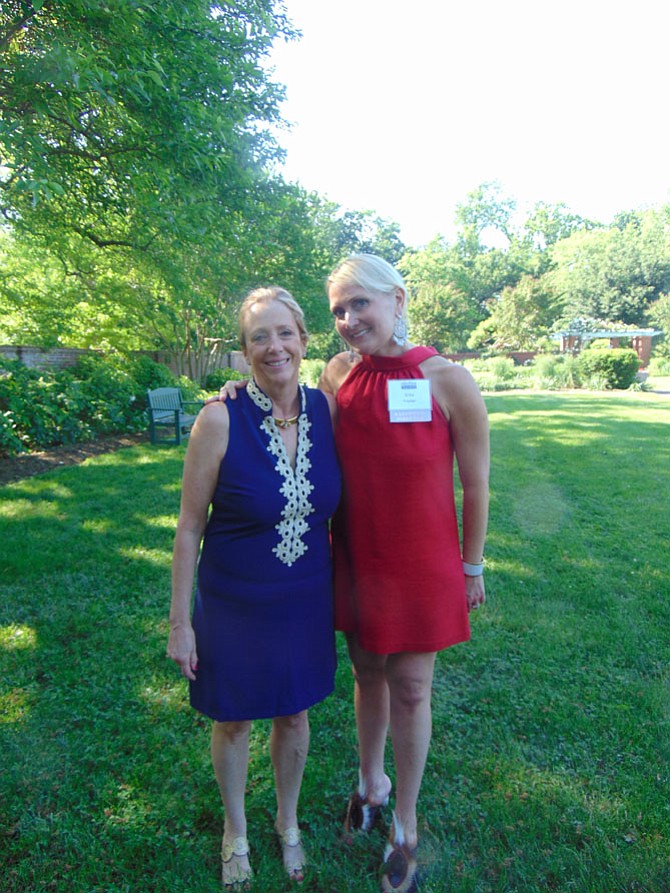 Mount Vernon at Home's annual fundraising gala, held at George Washington's River Farm, headquarters of the American Horticultural Society, honored its executive director who will be moving out of the area.
The celebration included a thank you and goodbye to current Executive Director Barbara Sullivan and a welcome aboard to her replacement, Erica H. Frazier.
Sullivan has been with Mount Vernon at Home for eight years, and has been the architect of many changes and improvements as the aging in place concept and Village movement has grown. She has accepted a position at the national village movement level. She will serve as executive director for approximately 350 senior village organizations similar to Mount Vernon at Home. Although she is moving to New Jersey, she will be visiting the U.S. Congress and Executive Branch agencies frequently.
When asked what will be the big challenge for the incoming director, Sullivan said it will be "coping with the baby boom growth and the need for affordable senior housing." She said the new director has a wealth of knowledge of the senior village movement having worked for 17 years as clinical case manager at Inova Mount Vernon Hospital.
Frazier is married to Erik Frazier, the COO of the Anderson Orthopedic Clinic. They have two sons, Ben and Shep.
The gala also included live and silent auction, music, food, and entertainment. For more information, visit Mountvernonathome.org.