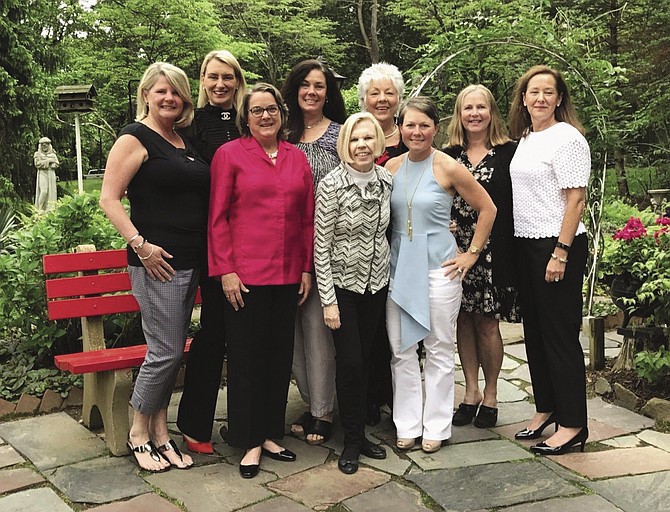 Julie Casso is a prominent member in the Great Falls community and for good reason. A local resident since 1997, she has made herself invaluable to many different charitable and volunteer organizations.
While leading groups in her neighborhood early on, one of her biggest impacts has been on the July 4th festivities. Casso initially just helped out as needed, but since 2003 directed the parade and green events.
"The July 4th parade, green activities, and the fireworks … that tradition is our small town, hometown celebration. The parade is going to happen whether we're there or not. The people know what to do. The same man is there every year, early in his car and everyone else just lines up behind him." Casso enjoys all aspects of the event, especially the people watching. "The best part is running into your neighbors, seeing the familiar faces. I love seeing the older residents that come just to watch; they don't have kids around anymore, but they still show up."

She took on even more when she joined the board of Great Falls Friends and Neighbors (GFFN) as Vice President of Membership a year ago. Casso shared, "Joining GFFN has been a different volunteer role because the focus is not on kids but on meeting new ladies and building new friendships in a club that is civic, social and philanthropic. I guess this was the next natural step in my life."

Missy Perkins, the President of the GFFN, appreciates the addition of Casso. "I have known Julie for about two years. One of our Nominating Committee members, Erin Lobato, invited Julie to be on the board as Membership VP. Julie's engaging personality and warm smile, along with her organizational skills and business and marketing expertise, have been a welcome addition to the GFFN Board."
Casso continues her role as Executive Director of The Arts of Great Falls located in the Village, and welcomes artists and lovers of art to the studio. Explore the many classes, workshops, and exhibits given at http://www.greatfallsart.org/.
You can join the team of July 4th volunteers at https://www.signupgenius.com/go/20f084cada92b0-2018.