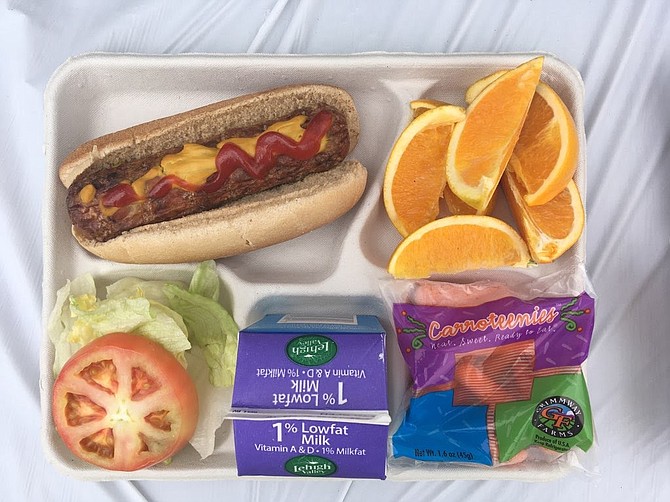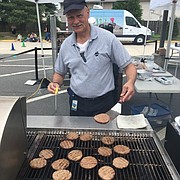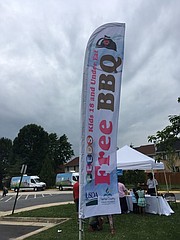 Fairfax County Public Schools kicked off its summer meals program last week at Hutchison Elementary School with a free farmer's market, nutritional seminars, cooking demonstrations, giveaways and games for local families. The June 20 event connected the community with free or low-cost resources available in Fairfax County, while encouraging healthy eating and physical activity.
Families can take advantage of FCPS' free barbeque program at 13 sites across the county until Aug. 27. Lunches are free for children 18 and under. The cost for adults is $2. The barbeques feature items like hamburgers, cheeseburgers, hot dogs, turkey sausages or grilled chicken. All meals include sides of fresh fruits and vegetables.
Del. Jennifer Boysko (D-86) spoke at the event about the importance of the summer meals program. Boysko was joined by Rodney Taylor, Director of Food and Nutrition Services at Fairfax County Public Schools, who helped create the BBQ program three years ago.
Fairfax County Public Schools recently received a $10,000 No Kid Hungry Virginia grant for its summer meals program. The funds support enrichment and physical activities at the sites.
More than 54,000 FCPS students (29 percent of total population) are eligible for free and reduced-price meals, but the summer meals program is open to all.
Only about 15 percent of Virginia children who rely on free or reduced-price school lunches are also getting free meals through summer programs. No Kid Hungry Virginia and its partners focus on summer meals as a critical way to end childhood hunger in the Commonwealth.
The summer meals are open to all. No application or registration is required at sites. For details about Fairfax County Public Schools' summer meals program, go to https://www.fcps.edu/feeds.

To find the nearest summer meal site, families can text FOOD or COMIDA to 877-877 and type in a zip code. This information populates during the first few weeks of summer.