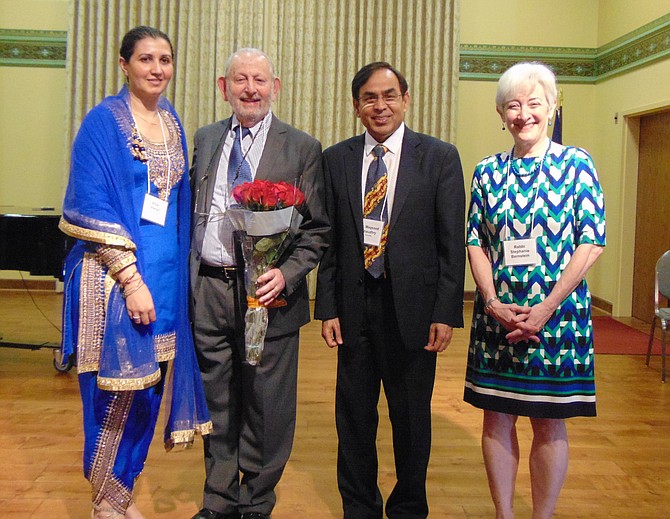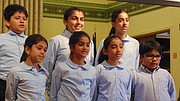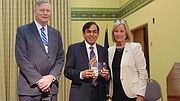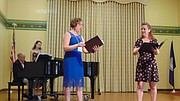 The 13th annual InterFaith Bridge Builders Awards were presented on Sunday, June 24, 2018, at Saint Luke Catholic Church in McLean to three people who are actively building bridges between different faiths and ethnicities. It's part of the InterFaith Conference of Metropolitan Washington (IFC), which has 11 faiths, from Bahá'í to the Zoroastrian religion – and helps promote dialogue, understanding, and a sense of community among persons of different faiths and to work cooperatively for social and economic justice since 1978.
The two honored in Northern Virginia were Dr. Maqsood Chaudhry, the leader of the McLean Islamic Center (and a dentist); and Rabbi Jeffrey Saxe of Temple Rodef Shalom of Falls Church. In Montgomery County, Aman Shergill, a Sikh who has hosted events bringing interfaith people together, was also honored.
"Our purpose today is to raise up these wonderful people – and even more so the work they do – to bring people together across communities – especially now. We're in the time of some divisiveness in our society and these are people who are building bridges, not walls," said Rabbi Gerry Serotta, Executive Director of the InterFaith Conference of Metropolitan Washington.
ON BEING HONORED for his award, Chaudhry said: "I'm really honored and humbled to be here to receive this very esteemed award. This award goes to very unique people; I attended last year and the guy who received the award – he has done so many good things for the community and for the interfaith work."
He added: "I will be looking forward to serve as much as I can – in my house, my office, myself – I am open to serve the community and that's what I have been taught by my faith and my religion – that helping others is the most important thing – those who are in need, they should be taken care of."
Rabbi Stephanie Bernstein added: "I'm so honored to be here today to accept this award for my colleague, Rabbi Jeffrey Saxe, to support the work that he's been doing so many years to build bridges in our community, and we are so grateful to him and to all of the other people who are receiving these awards today."
Added Bridge Builder Aman Shergill: "I'm blessed to have received this recognition. I do feel I'm not worthy of this because there are others who are doing good work out there. I hope today it will inspire others to get involved and help the less fortunate and think about selfless service as a means of paying it forward as a good way of helping the needy."
According to Father Charles Cortinovis, IFC Treasurer and Director of Inter-Religious and Ecumenical Affairs with the Roman Catholic Archdiocese of Washington: "Really, Bridge Builders is exactly what it means. We're looking for people to try to build bridges between different interfaith communities and have done so successfully. So, we want to thank them for their example and also invite others to imitate their example by being here. So, we recognize them publicly but part of it also is an opportunity to say what more can we be doing for interfaith work in the area, and to get more people involved who are local to say how can I also be part of the interfaith initiatives that are going on that make a difference in the community and in each religious group in particular."
IFC MEMBERS include the Baha'i, Buddhist, Hindu, Islamic, Jain, Jewish, Latter-Day Saint, Protestant, Roman Catholic, Sikh, and Zoroastrian faith communities.