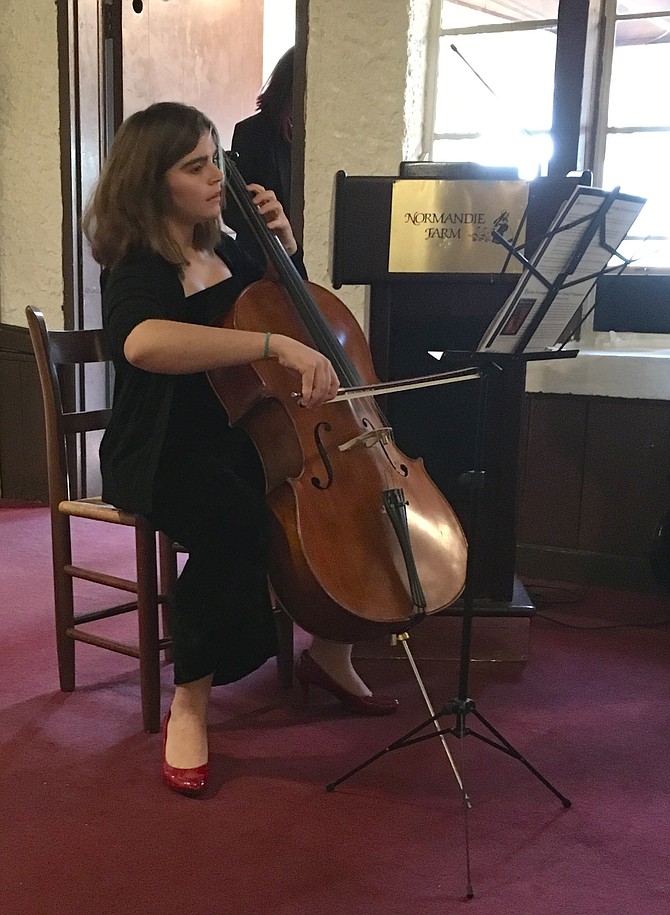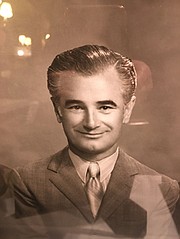 Family and friends celebrated the life of Potomac resident, builder and developer Farid Srour Sunday, March 11 at Normandie Farm.
Srour, 100, died Sunday, March 4 at home as he had wished, according to his son James Srour.
By any measure, Farid Srour had a long and successful life, though the road was not a smooth one, especially in his early years. His life was the American Dream, a gift he never forgot, James Srour said.
"He was very proud to be an American, he believed in freedom and the Constitution, which he knew," he said.
Farid Srour came to this country from Syria in 1946, at the age of 26. He was experienced in carpentry and had a strong entrepreneurial drive. He was talented in mathematics and language and wanted to attend college and become a medical doctor.
He attended Washington Missionary College, now Washington Adventist University, in Takoma Park, while working as a handyman, laborer and cab driver.
While there he met his future wife, Kathleen, who was his English teacher.
"The family joke is that his English was so bad he had to marry his teacher," James Srour said.
Soon the Srours had four children, James, Leila, David and Bobby, adding to the financial challenges of making a new life in America. Srour never did become a physician though three of his four children did. He did graduate from college and, later in life, received an honorary medical degree from Washington Adventist University.
Srour's three sons all spoke at the memorial but daughter, Leila, who is a physician currently working in Nepal, was not able to come back for the service.
After working, successfully, as an insurance salesman, Srour gave that up on the advice of a friend to get into real estate. In the early 1960s he started F.S. Peoples Realty, a company that specialized in real estate and land development.
He lived his later life and died in a house he built in Potomac.
"He taught us a lot of things," David Srour said at the service. "…the value of things, the value of family, of hard work, that nobody owes you anything and to look for a good deal. I never ignored anything he said. He was a good man who made the best of his situation."
Farid Srour's, youngest child, Bobby, shared his memories Sunday too, telling a story of his father's ability to enjoy life.
He learned to ski in his 60s and continued that and windsurfing until he was 90.
He also took his young children water skiing on the Potomac River at Seneca, Bobby said. One time, watching his father on the water, Bobby Srour said he looked back and saw such joy on his father's face.
"It was enjoyment in his whole being," Bobby Srour said. "I seek to model the way he enjoyed life."
Srour's grandchildren honored him with musical selections and reminiscences. Recounting memories of his love for them, his red Cadillac convertible, his love for cooking and feeding them healthy food.
His humility was also a theme in the memories his family shared.
"My father was a proud man," James Srour said. "Proud of what he did and proud of his family."
But, as he grew older, he would say, "I am not a smart man. I could not have done all of this on my own. God gave me miracle after miracle. He was responsible for all my success."
He and his wife Kathleen were willing to share their success with many in the community donating time and money to numerous organizations including Shady Grove Medical Center, Washington Adventist University, Montgomery College, Loma Linda Medical School, the Seventh Day Adventist Church, Montgomery County Police and Emergency Medical Service, according to the family.
"Poppa's life was a long and beautiful story," grandson Jonathan Srour said.
"Farid's passing is a great loss to those who knew him but also to the Potomac Community," long-time friend Allan Cohen said in an email.