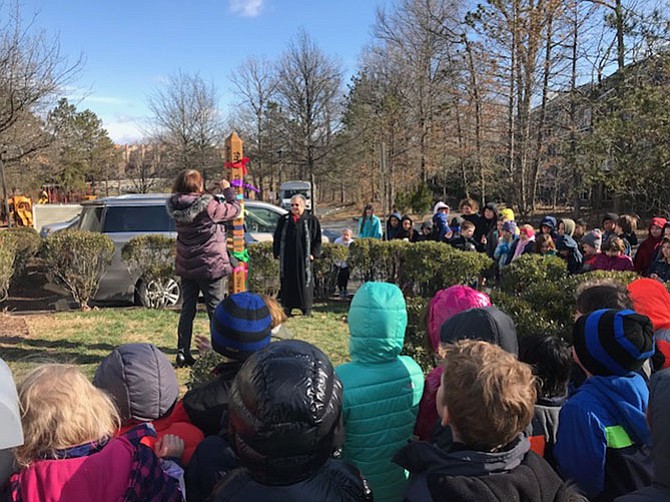 Sunset Hills Montessori School in Reston held a Peace Pole dedication last week. The Peace Pole was donated by a former SHMS family to recognize the school's commitment to fostering peace and inclusiveness.
Prior to the Peace Pole being erected, preschool through middle school students had the opportunity to discuss the inscription "May Peace Prevail on Earth" and what it means to them as a class community. This inscription is represented in 13 languages; Algonquin, Hawaiian, Swahili, Korean, Arabic, French, Braille, Spanish, Hebrew, Chinese, German, Hindi and English.
Sunset Hills Montessori School, founded by Eileen Minarik, celebrates its 25th anniversary this fall. SHMS is a private, non-parochial, Montessori school for students 18 months through eighth grade.