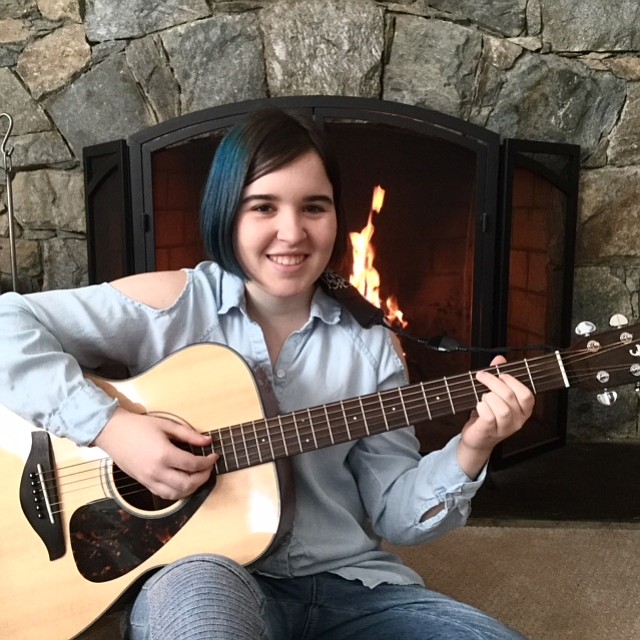 The fourth annual Bernard/Ebb Songwriting Awards, produced by the Bethesda Arts & Entertainment District, concluded on Wednesday evening, March 14, with a live concert performed by the competition's finalists. Performing before a panel of judges, six finalists and three young songwriters shared their original songs.
At the close of the show, Rochelle Rice from Washington, D.C. was named the Grand Prize winner and recipient of the $10,000 prize and 25 hours of recording studio time.
Skyler Foley of Burke won the young songwriter award and took home a $2,500 prize.
Foley, a sixteen-year-old songwriter from Burke found her love of music at a young age. At age five she began voice lessons, shortly followed by piano. It was in sixth grade that she discovered the guitar and joined the band The Outliers, of which she's still a lead member. Skyler began writing songs when she was thirteen, originally inspired to write for the band, she has also branched out to write for solo performances. She is in 10th grade at Lake Braddock Secondary School.
The 2018 Young Songwriter finalists were Eliza Costello & Charlotte Corcoran, Bethesda, Md.; Skyler Foley, Burke, and Thomas & Isabel LaRosa, Annapolis, Md.
The competition was founded by philanthropist and local resident, Cathy Bernard and was created in honor of her uncle, Fred Ebb. Ebb was a renowned American songwriter and creator of Broadway hits such as Cabaret and Chicago and iconic songs including New York, New York.
Visit www.bethesda.org or call 301/215-6660 for more information.