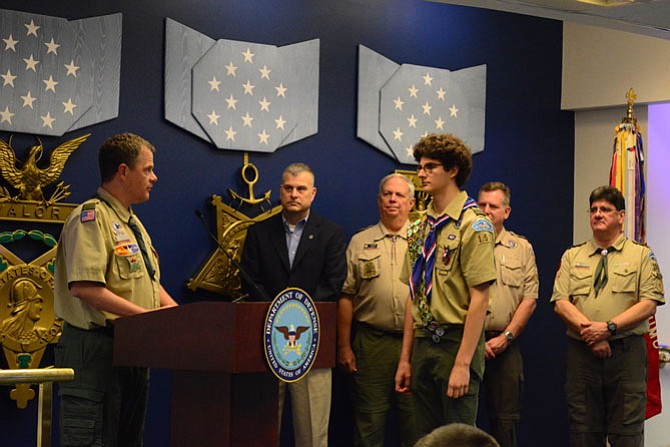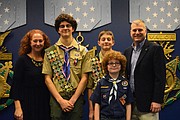 Robert Allen Law IV, of Springfield, has earned the Boy Scouts of America's highest advancement award, the Eagle Scout Award. A member of Troop 1518, Law is one of only approximately five percent of all Boy Scouts who attain the Eagle rank.
Law earned his Eagle rank on Jan. 29, 2018. His Eagle Scout Court of Honor was held Feb. 25, 2018 at the Pentagon.
Law is a parishioner at Nativity Catholic Church, Burke, and is a member of the football team, crew team, and orchestra at West Springfield High School, where he is a sophomore.
He is the son of Col. Robert Law, Eagle Scout, and Sandy Law, and brother of Nicholas and Matthew Law, also Scouts.