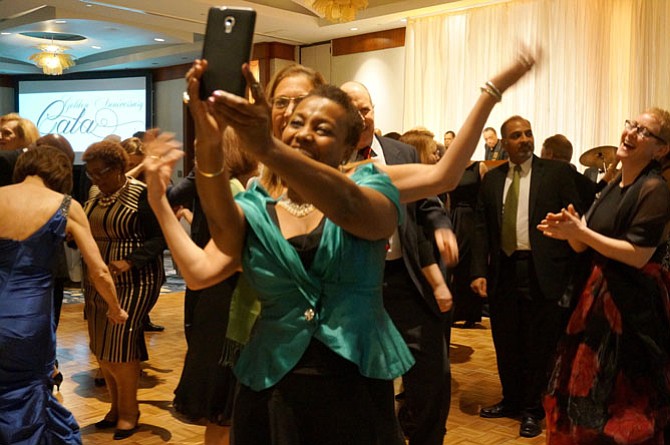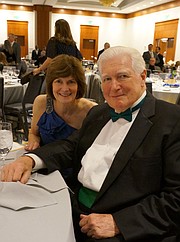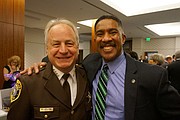 For 50 years, Senior Services of Alexandria has provided service and support to the city's seniors and their families and caregivers. On March 17, a crowd of more than 350 turned out to help SSA celebrate that milestone at its Golden Anniversary Gala.
Held at the Alexandria Westin Hotel, SSA used the occasion to recognize previous honorees, past board members and the many donors and volunteers who have contributed to the organization.
"We had a wonderful turnout, including Bill Vosbeck, who was one of our founders," said SSA executive director Mary Lee Anderson. "Highlights of the evening were the many former honorees who attended this golden anniversary and the video which featured interviews with Bill Vosbeck and former board president George Petra."
Another highlight of the evening came when Gregg and Monica Murphy, presenting sponsors of the gala, called out the names of the raffle winners, which included the coveted prize of two tickets to see the Tony Award-winning musical "Hamilton" at the Kennedy Center. Bill Stokes of the Washington Network Group was the lucky winner.
The mission of SSA is "to foster independence and self-sufficiency, enabling seniors within the city of Alexandria to age with dignity." Known for delivering Meals on Wheels, it has expanded its services to include a Friendly Visitors program, Groceries-to-Go, AniMeals on Wheels, Senior Law Day and a monthly speaker series. Anderson also announced a new Senior Ambassador Program to help facilitate awareness of SSA services among the city's seniors.
"We're still tallying up the numbers but this was a very special evening," Anderson said.
For more information about Senior Services of Alexandria, visit www.seniorservicesalex.org.