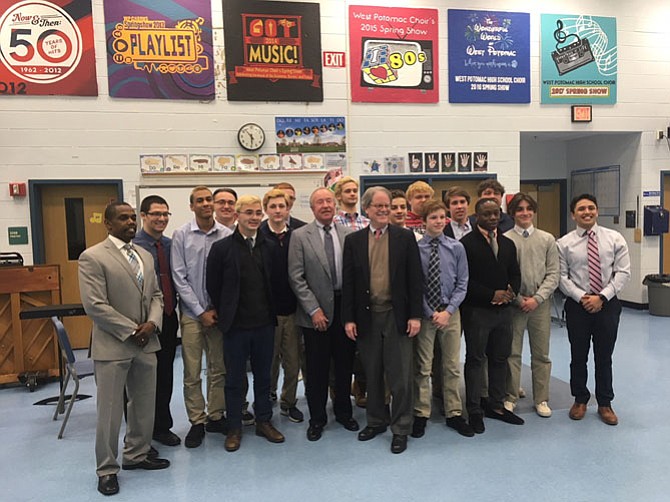 At West Potomac High School's winter sports banquet on March 6, the wrestling team was presented with a donation in honor of Dr. John William King.
King died suddenly on Christmas Eve, and his family and friends wanted to make a donation to something special to him. This effort was spearheaded by three of his closest friends and Fort Hunt High School classmates, Doug Clark, Louis Dupart and Bruce Huester.
A member of the Fort Hunt High School wrestling team from 1964 to 1968, King was an accomplished student athlete and respected orthodontist in the Richmond area. This donation will help continue the West Potomac wrestling team's tradition of excellence.