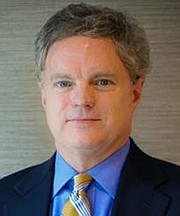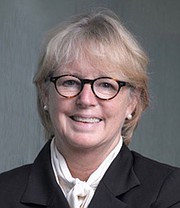 Two McLean residents, involved in the policy community, have joined the board of a new, nonprofit organization created to launch a Web-based resource called Opioid Watch (at opioidinstitute.org). The Opioid Research Institute offers original, independent, nonprofit news and comment about the crisis.
The institute is guided by an advisory board to help with both Opioid Watch and future projects. McLean residents joining the board are:
Hon. John Bridgeland, a former director of the White House Domestic Policy Council and chief of staff to then-Congressman (and now Senator) Rob Portman. Bridgeland is the vice chairman of Malaria No More, which he launched with Bill Gates.


Sheila Burke, former Secretary of the Senate and top aide to Bob Dole. Burke teaches a course on the opioid crisis at Harvard's John F. Kennedy School of Government.
Other board members include Richard Frank, Ph.D., a professor of health economics at Harvard Medical School who was assistant secretary of HHS in the Obama Administration; Barbarajean Magnani, Ph.D., MD, FCAP, the pathologist in chief at Tufts Medical Center; Robert Spiegel, MD, FACP, an oncologist and consultant to the biotech industry; and Craig Turk, former chief counsel for Sen. John McCain's 2000 presidential run and now a producer of television and feature films, including The Good Wife.
In the free Opioid Watch e-newsletter, the staff aims to cull and synthesize the most important and interesting epidemic-related news, including developments in treatment, recovery, regulation, legislation, litigation, and research. Initially, the newsletter is published twice a week, and plans to grow.
Opioid Watch is the first project of The Opioid Research Institute, a nonprofit formed earlier this year with funding from the Joseph H. Kanter foundations. The Kanter foundations have long been devoted to improving the dissemination of information to patients and providers about "what really works" in healthcare. Recognizing the unprecedented gravity of the public health challenge posed by the opioid epidemic, Joseph Kanter, now 94, and son Harry decided to enlist the foundations' resources in the war on this scourge.
Through Opioid Watch, the Institute hopes to build a community of people devoted to combating the crisis. Eventually the Institute aspires to undertake additional projects, including funding research.
The president of the Institute is A. G. Newmyer III, who was chairman of Newmyer Associates, a Washington consulting firm founded in 1943. He sold the firm in 1992 to a group of investors headed by Hon. Frank Carlucci, former Secretary of Defense and chairman of The Carlyle Group. Roger Parloff serves as editor-in-chief after 13 years as chief legal correspondent for Fortune Magazine.