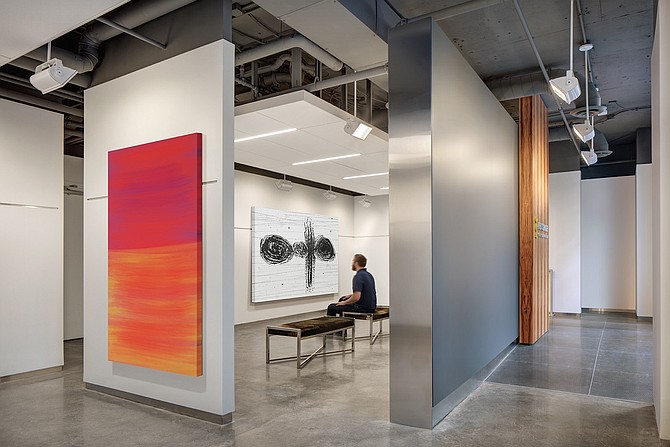 Local artists now have a new venue for their work. The Fred Schnider Art Gallery will showcase works from artists in the Washington, D.C. area and around the country with a focus on local talent.
The gallery, located at 888 N. Quincy Street in Arlington, will open on May 12, and will display up to seven major exhibits a year for about six weeks each.

In announcing the opening, officials with the Fred Schnider Investment Group noted that the gallery will also display projects and public art works associated with its investments.

Located at the Residences at Liberty Center, the art gallery's opening exhibit will feature award-winning artist David Carlson, a professor at Marymount University, who will display his "Out of My Mind" paintings and drawings from his Fields and Transformation series.
The Fred Schnider Investment Group will collaborate with local universities to integrate educational efforts into the space, and will host events with the Ballston Business Improvement District and Arlington Commission for the Arts.