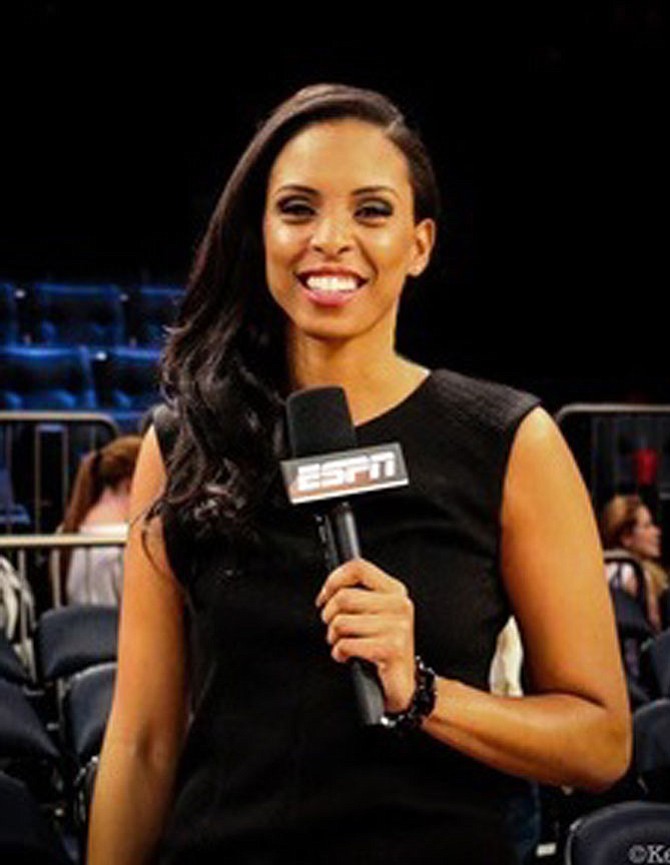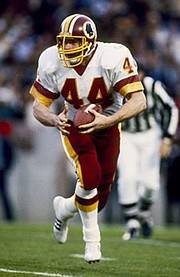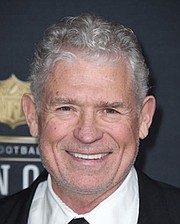 John Riggins, Washington Redskins Super Bowl MVP and NFL Hall of Famer, will be the keynote speaker May 29 as the Alexandria Sportsman's Club honors high school scholar-athletes from across the city at the 63rd annual Athlete of the Year dinner at the Westin Alexandria Hotel.
The ASC will award $30,000 in scholarships to 15 high school athletes, the most ever given out by the organization. The scholarships were made possible through a matching funds contribution from local philanthropist Marion Moon, who has dedicated the awards to the memory of her son, Rick Moon, who died suddenly in 2013.
"This year's fundraising drive was the largest we've ever had," said ASC President Tom McHugh. "Marion was a big catalyst and generously provided matching funds in memory of her son Rick."
The ASC dinner will also recognize the 2018 outstanding Alexandria high school Athletes of the Year in more than two dozen sports. Additionally, LaChina Robinson, a former T.C. Williams basketball standout, will be inducted into the ASC Hall of Fame.
Robinson, who went on to play for Wake Forest University, is currently a television analyst for ESPN and Fox Sports.
"We're very honored to have both John Riggins and LaChina Robinson attending this year's awards dinner," McHugh said.
This year's scholarship winners are: From Bishop Ireton HS – John Dyke, Marjalena Garlock, Madison Mote and Henry Somerville; from Episcopal HS – Paige Hathaway and Lilly Wilcox; from St. Stephen's & St. Agnes HS – Taylor Henricksen; from T.C. Williams HS – Ellie Bernstein, Tess Collard, Isabella Diz, Madeline Gyllenhoff, Sophie Johnson, Connor McGivern, Isabella Ponzi and Ben Wilson.
"This was a very competitive process," said McHugh of the scholarship selection. "We had more than 60 applicants and everybody was outstanding."
The ASC gala will be held May 29 at the Westin Hotel, 400 Courthouse Square. A reception will begin at 6 p.m. followed by dinner and award presentations at 7 p.m. The event is open to the public. Tickets can be purchased online with special pricing for new ASC members. For more information, visit www.alexandriavasports.org.