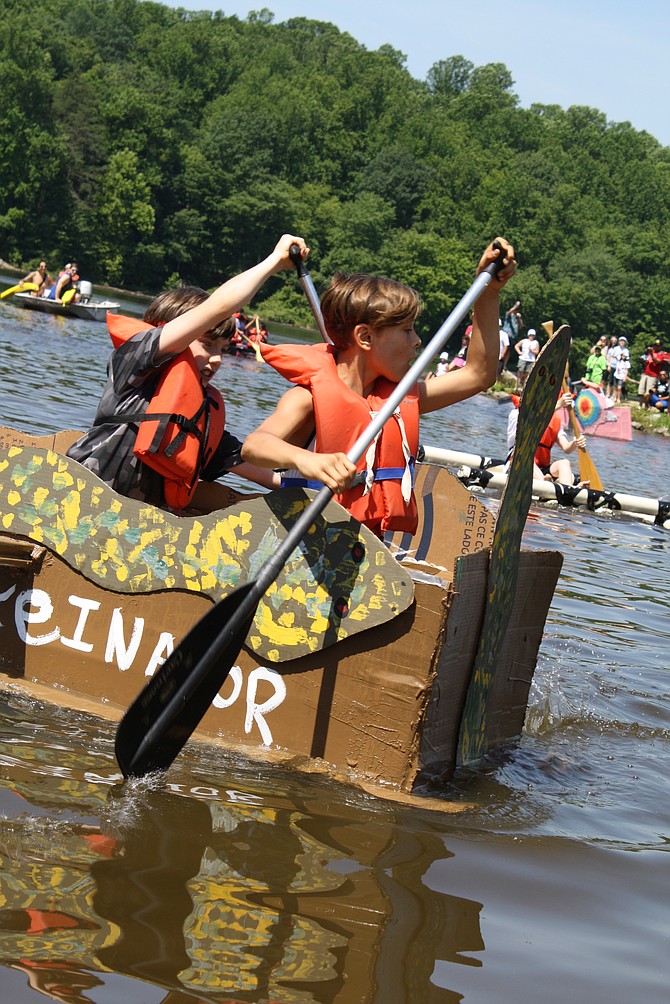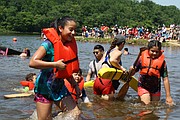 Crazy watercrafts will again be put to the test as Lake Accotink Park hosts the annual Cardboard Boat Regatta on Sunday June 3, 2018.
Who will sink and who will float? Come to the park to find out which of the wacky creations will sail to victory.
Boats assembled for the cardboard flotilla will be judged between 9 and 10:30 a.m. on their creativity, design and crew members. The judging categories will be: Most Likely to Float, Titanic (most likely to sink), Best Costume (most creative attire and boat), Team Spirit (most spirited team), and Pride of the Regatta (most spectacular cardboard boat entry).
Awards will be presented between 10:45 and 11 a.m., and the races will immediately follow from 11 a.m. to about 2 p.m.
To register a cardboard boat, visit the Park Authority website at http://www.fairfaxcounty.gov/parks/lake-accotink/ and download the registration form. Fill out the form and fax or mail it to Lake Accotink Park along with your registration fee. The form can also be found on the Springfield Days website.
Due to anticipated crowds, a one-day parking fee of $5 applies to all vehicles entering Lake Accotink Park the day of the regatta. Due to the scale of the event, no vehicles will be permitted in the parking lot at the marina.
Lake Accotink Park is located at 7500 Accotink Park Road in Springfield. For more information call 703-569-0285.
Web: https://www.fairfaxcounty.gov/parks/park-news/2018/psa130