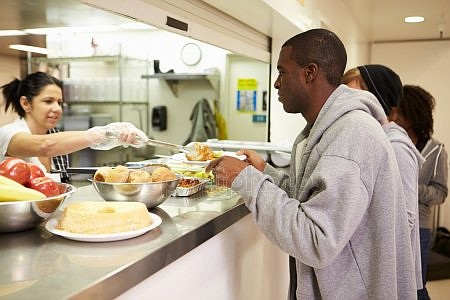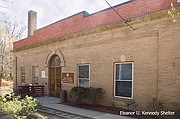 Contact Information
To make contact to receive assistance or to find out how to offer assistance, here are some contact details:
Region 1 – South County:
Contact Sherry Edelkamp at sedelkamp@yahoo.com, or Chandra Beander at cbeander@newhopeh... by calling 703-799-0200.
In the City of Falls Church, contact Jeff Lisanick at 703-854-1400 or via email at jlisanick@newhope... or again, Chandra Beander.
In Region 2 – Central/Annandale and Seven Corners:
Contact Alfred Grant at 703-820-7621, agrant@newhopehou..., or Khristina Koontz at kkoontz@newhopeho....
Region 3 – Reston, Herndon:
Cornerstones Outreach Missy Norquest at missy.norquest@co..., or Cass Hyatt at cass.hyatt@corner... 703-437-1975.
Region 4 – Fairfax and Centreville:
Visit the FACETS website at www.facetscares.o... or call 703-352-5090 ext. 302 for English and ext. 303 for information in Spanish. Maria Avila at Mavila@facetscare... can also provide more information.
The county operates a total of six year-round shelters for both adults and families. Their locations and contact information are available on the county's website. For families with children, to schedule shelter, the adults need to contact the Human Services Coordinated Services Planning office at 703-222-0880 during regular business hours. After hours, families with children can present themselves directly to one of the emergency shelters.
This month, residents in the area were taken somewhat by surprise at the record-for-November snowfall on Nov. 15. For most in the region, the negative effects of the nor'easter meant hazardous commutes at the worst, or being annoyingly housebound on the less dramatic side of the scale.
For some of people experiencing homelessness, however, that snowfall brought potentially life-threatening consequences, and the forecasts for a more snow-filled winter than in years past means the dangers they face will only escalate as winter wears on.
The Hypothermia Prevention Program is an integral part of Fairfax County's battle to combat homelessness and keep this vulnerable population safe during the coldest months. Nonprofit organizations operate shelters for individuals and families year-round, but when winter arrives, the efforts of nonprofits, faith communities, civic organizations, businesses and volunteers — in collaboration with a number of government agencies — kick in to an even higher gear. The Office to Prevent and End Homelessness, the Community Services Board, the Police Department and the Sheriff's Office, the Fire Marshal's Office and the county's Land Development Services all work together with these partners to support the program and address the clients' needs for service and safety throughout the season.
The hypothermia season runs from approximately Dec. 1 – March 1, activating a no-turn-away policy at shelters and adding additional venues where the homeless can shelter, find food, clothing, other basic needs and resources aimed at helping to lift them out of their situations.
This year, a number of those venues have already opened their doors, such as the Falls Church Homeless Shelter on Gordon Road, which operates in partnership with New Hope Housing.
Fairfax County has been waging a war against homelessness since they first officially took up the challenge in 2007. In the 10 years between 2008 and 2018, the annual "Point in Time" census, conducted by dozens of staff and volunteers throughout the Metro region in accordance with guidelines from the U.S. Department of Housing and Urban Development, shows a decrease of almost 50 percent in the number of people who are homeless in the county. Those same statistics, however, show a slight uptick in the last 12-month period.
When the last Point-in-Time survey was done, on the night of Jan. 24, 2018, 987 people were counted among the county's homeless, up from 964 at the same time in 2017. Of those, 488 were people in families and 499 were single individuals. Homeless persons in families increased by 3 percent compared to 2017. The number of homeless families also increased, by 6 percent over last year, while the number of single adults increased by 2 percent since the 2017 count.
THE NUMBERS also inched up for families in emergency shelters and in transitional housing. One of the largest increases over 2017 figures was the 18 percent increase in families whose homelessness was due to domestic violence.
Part of the study showed that 44 percent of single adults who were classified as "chronically homeless" suffered from serious mental health and/or substance abuse, a number identical to the last year. Also unchanged was the number of homeless children (298) under the age of 18.
The point-in-time statistics and some discussion about root causes and steps to take to further the cause are available on the county's website www.fairfaxcounty.gov by searching Office to Prevent and End Homelessness.
But right now, as the weather turns colder, the challenge and the immediate efforts are focused on keeping people who are unsheltered alive and safe and surrounded by welcoming neighbors willing to assist.
That safe welcome is available throughout the area, with the county divided into regions offering a variety of services.
New Hope Housing operates its Winter Seasonal program in Region I – the South County Route 1 area- out of the Eleanor U. Kennedy Shelter at 9155 Richmond Highway. Guests are welcomed to enter the shelter after 4:30 p.m. where they are provided with showers and laundry service, self-care supplies, dinner, and breakfast and bagged lunches the next morning.
Starting Dec. 1, New Hope Housing starts operation of its Hypothermia Prevention Program through Ventures in Community Hypothermia Outreach Program at the Rising Hope United Methodist Mission Church at 8220 Russell Road in Alexandria. That hypothermia shelter operates from 6:30 p.m – 7 a.m., offering shelter, meals and other supplies. Both shelters also allow New Hope case management staff to assist with employment skills and housing assistance.
Within the City of Falls Church, the Friends of Falls Church Homeless Shelter partner with New Hope Housing to operate the Gordon Road facility, seven days a week from 6 p.m. to 8 the following morning. This shelter is already operational, and will remain open until March 31, 2019 to handle the winter homeless crisis. At the Falls Church shelter, guests have the opportunity to reserve their bed in advance, offering a sense of security for persons who often lack that basic need.
Region 2 is the Central area for the program, and includes Annandale and Seven Corners. New Hope Housing is at work in this area, as well, operating out of the Bailey's Crossroads Community Shelter (BCCS), located at 3525 Moncure Ave. in Falls Church. Because of the partnership of many neighboring faith communities, the BCCS can handle a larger number of guests by welcoming them first at their own location, and then transporting them to a faith community facility. These overnight hosts rotate throughout the season and offer meals, supplies and fellowship in addition to a warm, safe bed. Again, outreach case managers offer other life skills and housing assistance.
In the North County's Region 3, which includes Herndon and Reston, Cornerstones operates its winter seasonal efforts from the Embry Rucker Community Shelter, located at 11975 Bowman Towne Drive in Reston.
THE EXPANDED SERVICES are offered as part of the Hypothermia Prevention Program's move to the nearby North County Human Services Building at 1850 Cameron Glen Dr. in Reston, where guests are directed after checking in at the Embry Rucker facility.
Nonprofit FACETS takes point in Region 4 – the western and central areas that cover Fairfax and Centreville. The location of its shelters rotates among many of the area's various faith communities. It starts with the first four weeks at one location, and then the program operates from two faith community sites each week, beginning on Dec. 23, 2018. Potential guests or those wishing to volunteer, can learn where the program will be hosted at any given period by visiting the FACETS website, or contacting them at 703-352-5090, ext. 302 (or ext. 303 for the information in Spanish.)
In addition to providing shelter, food, supplies and other resources, the Fairfax County Health Department's Homeless Healthcare Program also deploys nurse practitioners to visit all of the Homeless Healthcare Program venues and the regular shelters at least once per week. The nurse practitioners see to basic medical needs during their visits and can offer no cost flu shots as needed. Medical outreach workers also visit, assisting clients in enrolment into the Community Health Care Network's free clinic.