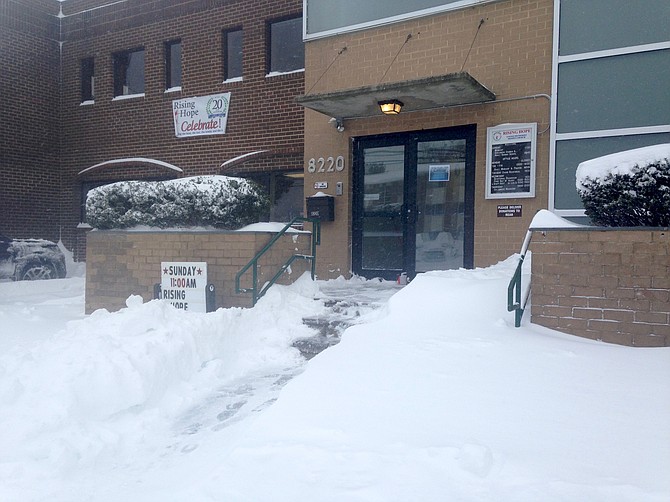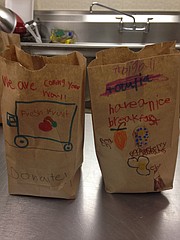 Contact Information
How to make contact in your area to receive assistance or to offer it:
The first semi-cold snap just hit the region, but it's just a taste of colder days and wintery weather yet to come. It's also a reminder that some of people will be braving the season without the ability to simply turn the temperature up on a heating unit. In a region that is consistently described as having one of the healthiest economies in the country, there are still hundreds who are homeless in the Fairfax-Falls Church community.
Fairfax County and surrounding communities operate shelters for individuals and families year-round and serve a large clientele with their efforts, but when winter arrives, it becomes apparent that there are many more homeless throughout the area, and without the Hypothermia Prevention Program their lives would be in danger.
During the 2016-2017 season, Abby Dunner from the Office to Prevent and End Homelessness reports that at least 1,057 people utilized one of the shelters for at least one night.
THE PROGRAM is an integral part of the county's commitment to prevent and end homelessness, offering shelter – and more – during the coldest months of the year. The non-profits New Hope Housing (NHH), FACETS, Cornerstones and Northern Virginia Family Services operate the program under contract with Fairfax County, dividing their efforts and offerings into five service areas, with the help of some 44 faith-based communities who have volunteered not only their congregants to assist, but also offered their facilities as shelter venues during the program's season.
New Hope Housing handles the task in the South County Route 1 area, the Central area, including Annandale and Seven Corners, as well as within the City of Falls Church, in partnership with Friends of Falls Church Homeless Shelter.
In South County, NHH goes into high gear starting Dec. 1 with their overnight shelter program through the Ventures in Community Hypothermia Outreach Program (VIC-HOP) at Rising Hope United Methodist Mission Church in Alexandria. An army of volunteers, many from faith-based agencies, assist staff with meal preparation and service for dinner and a to-go breakfast. NHH also offers housing assistance and employment skills at both shelters.
The City of Falls Church program will kick off on Nov. 15 and run through March 31, 2018 at the Falls Church Homeless Shelter at 217 Gordon Road. from 6 p.m.-8 a.m. daily. Like the South County facilities, case management services will be available, in addition to hot meals and a warm and safe sleeping environment.
In the Central region, from Dec. 1 through March 31, 2018, NHH operates their seasonal program out of the Bailey's Crossroads Community Shelter (BCCS), starting at 4:30 p.m. Faith communities offer their facilities on a weekly rotation, enabling NHH to greatly expand the numbers they can assist. Clients can access meals, laundry, showers and cold-weather clothing and supplies at BCCS, before some are transported to a volunteering faith community for overnight accommodation in the care of NHH staff. Guests are then transported back to BCCS the following morning.
Cornerstones coordinates the efforts in the North County area, including Herndon and Reston, operating out of the Embry Rucker Community Shelter. The main Hypothermia Prevention Program opens at the North County Government Building on Dec. 1, where guests are directed after visiting the Embry Rucker facility. Case management, supplies, meals, showers, laundry, and even bus tokens are available to guests. During the 2015-2016 season, FACETS and their partners served 385 guests.
The Western and Central region, which includes Fairfax and Centreville, is operated by FACETS. Their prevention program begins on Nov. 26. Accommodations vary, as guests are hosted by various partnering faith communities. The first four weeks will be hosted at one site, then, beginning on Dec. 24, the program utilizes two community sites rotating each week. FACETS provides case management services at each location. FACETS also encourages community members to volunteer at a location, or to donate items like food and clothing. The organization offers volunteer and staff training sessions "with the goal of making sure everyone involved feels safe and confident in providing shelter to those experiencing homelessness this season."
IN ADDITION to offering accommodation and life skills services, the Hypothermia Prevention Program includes visits – at least once per week – to the venues by nurse practitioners from Fairfax County's Homeless Healthcare Program. Basic medical care can be offered onsite, and flu vaccines will be offered free of charge. Outreach personnel will also visit, helping to assist clients wishing to enroll into the Community Health Care Network's free clinics.