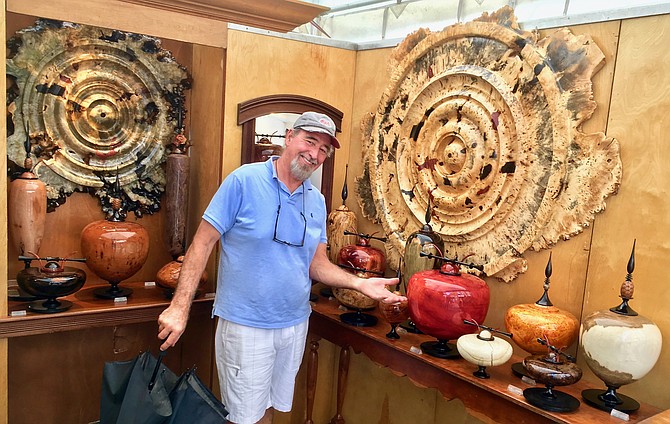 Two hundred artists from around the nation showed off their creations at the 16th annual King Street Art Festival, held on Friday and Saturday, Sept. 22-23.
The event, hosted by Howard Alan Events, featured a variety of art types, including painting, sculpture, metalwork, woodwork, glasswork, clothing, jewelry — and sometimes hybrids thereof. All told, the art on display was valued at over $15 million, according to Visit Alexandria.
Total effect on revenues is unknown. The city government doesn't estimate attendance or economic impact, according to Andrea Blackford, a city spokesperson. But neither does it subsidize the event. Rather, the sponsor must pay permitting fees and reimburse the city for personnel and other costs, such as for the police officers who cordoned off King Street. In past years, the latter reimbursement has amounted to over $30,000.