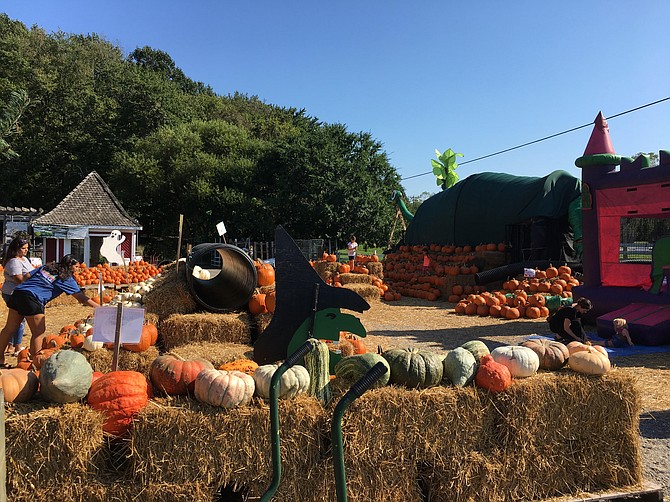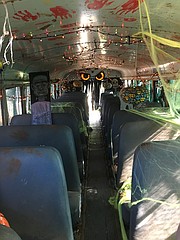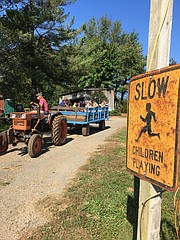 A humongous friendly metal monster looms over the side of Leesburg Pike, and its name is the "Bronto-Bus".
The bus is part of Meadows Farms' Fall Festival at their Great Falls location. The modest festival grounds there sport a cornucopia of pumpkins and a moon-bounce as well as the bus, which children can enter to hang out with various spooky caricatures.
In addition to these light-hearted installations, Meadow's Farms also has a slightly more serious effort every Columbus Day weekend.
"This is our Pink Day Weekend," said Andrea Soto, Assistant Manager at the Great Falls location.
Ten percent of all items sold at Meadows Farms locations that were not already on sale, in addition to individual contributions by customers and certain auctioned-off items, are donated to the Susan G. Komen for the Cure for breast cancer. While the Pink Day weekend lasts only through Columbus Day weekend, Meadows Farms accepts donations throughout October.
A few miles away is another fall-themed ride, this one a little more traditional and much more mobile than a dinosaur.
"[Hayrides] run on the weekend, on Saturdays they go pretty much constantly," said Sammie Rosenbloom, an employee at Krop's Crops in Great Falls. "There's also a corn bin that the kids can play in; it's great for pictures."