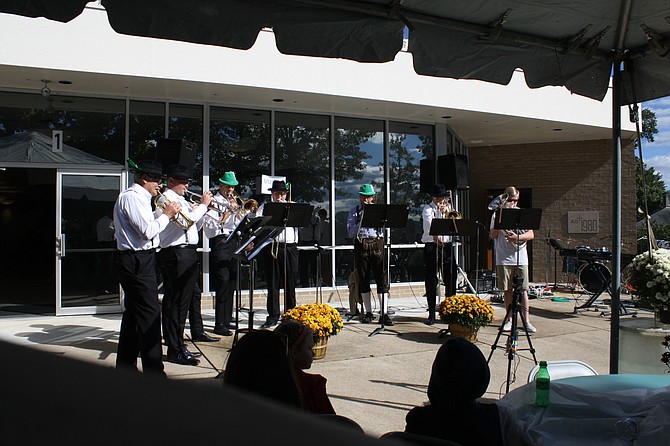 Springfield — The demographics of the surrounding community at the Prince of Peace church in Springfield is obvious to church officials, who recently held an Oktoberfest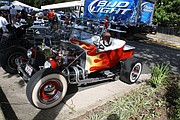 celebration that was open to everyone to garnish an inclusive feeling among the congregation.
There was food, bands, conversation and smiles in the church parking lot along Old Keene Mill Road last Saturday. "Our church is trying to reach out to the neighborhood and make a positive impact," said Stacey Crosson, the Prince of Peace minister of care and outreach.
"Essentially we want to look like the neighborhood," added Dennis Schultz, the Octoberfest administrator.
On stage was a mariachi band, and the next band was church members decked out in lederhosen outfits, showing the diversity of the event. Earlier that day, a band of millennials was playing as well, and the band comprised several different ethnicities, said Crosson. The millennials are another group they were reaching out to. "It was awesome," she said.
What's an Oktoberfest event without a beer truck? This was no different, and Supervisor Pat Herrity (R-Springfield) was on hand early on to tap the keg. The food and refreshments were from all the businesses at the shopping center.
"What a great community event! There was something for everyone -- from free brats and hot dogs, to games for kids of all ages, to great music, and of course Oktoberfest beer. Thanks to Prince of Peace Lutheran Church and all of the other community sponsors for pulling Oktoberfest 2.0 together and all they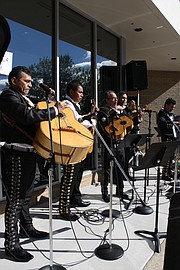 do for our community," said Herrity.
Lorton resident Erika Radke was commissioned to paint a mural for the church, and "visual faith," was her message. "All the buildings there are actual buildings you could walk to," she said. "One of the houses looked like my parent's house," which is nearby where she grew up. Radke has another mural on display at Pohick Library.
In the corner of the lot, Robert Winston parked his 1923 Ford Model T, which is now a "T-Bucket Hot Rod," after Winston customized it. "I grew up watching the Munsters and playing with Hot Wheels," he said, and the car was derived out of that genre. He's driven Miss Virginia around in parades, participated in the Scottish Walk and St. Patrick's Day parade in Old Town Alexandria with the car. He spent $8,000 fixing it up so "it's my poor man's Ferrari," he said.