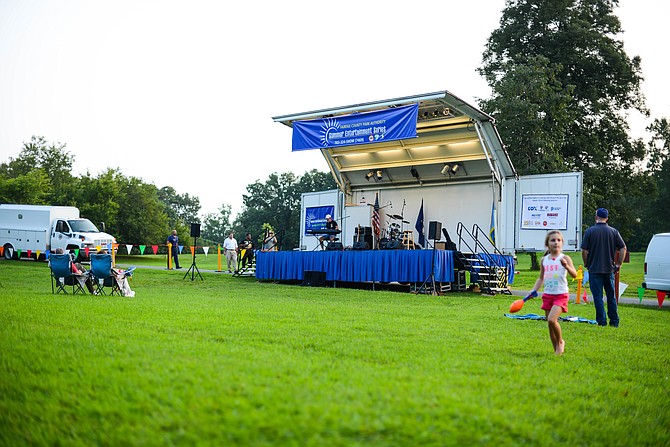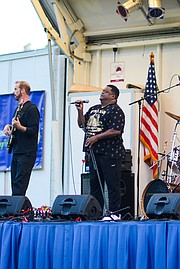 The "Summer Entertainment Series: Springfield Nights" held a final concert last Wednesday. For the end of the season, there was quite the turnout to hear local artists and The Johnny Artis Band. Supervisor Pat Herrity (R-Springfield), who hosted the series, said this band holds a special place in his heart as they were the band that performed at his own wedding.
Herrity hoped to encourage local young artists in the community by inviting high school performers to open the concert. For the end of the season concert, performers included Donovan Field from Robinson Secondary School, Conner Field from George Mason University and Herschel Levy from Rosa Parks Elementary School. The event also held tents from companies such as Texas Top Dog and 2 Silos Brewery, serving drinks and Peterson's Ice Cream.
"It was a wonderful opportunity to be able to go to Burke Lake and perform with my brother, Conner," said Donovan Field. "It was so great to be able to open up for a great band. I got the opportunity by being a member of 'The Sophia Music Studio' since I was about twelve years old. My instructor asked if I was interested in performing in the Concert Series and, growing up in Burke, I was so very excited for this opportunity."
Herrity announced each of the artists and greeted the community during the concert as well as had his own tent set up.
"The Summer Series was an outstanding community event. It really brought people together for a concert in the park with ice cream, hot dogs and beer," said Herrity. "We started a week after The Fourth of July. My favorite part about this event is being able to meet the people and being able to talk to the people in the community in a relaxed form. I learn about issues I need to work and get fixed and it is great to see people getting together to have a great time."
Herrity would like to thank the Fairfax County Park Foundation and Park Authority as well as several others for their help with this event.