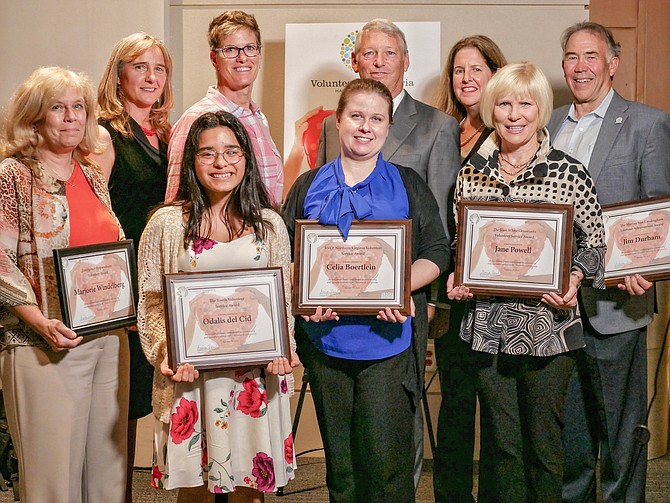 Volunteer Alexandria honored its outstanding volunteers of 2018 at the Heart of Alexandria Awards Oct. 10 at the U.S. Patent and Trademark Office.
The 2018 Award Recipients included James Durham, Jane Powell, Odalis del Cid Reyes, Celia Boertlein, and Marjorie Windelberg. Additionally, volunteers who served more than 150 hours were recognized at the event.
Music was provided by Ricardo L. Abbott and Dak Hardwick served as live auctioneer for a private plane excursion to the Eastern Shore with "Mango" Mike Anderson.
For more information on the honorees or to find volunteer opportunities, visit www.volunteeralexandria.org.