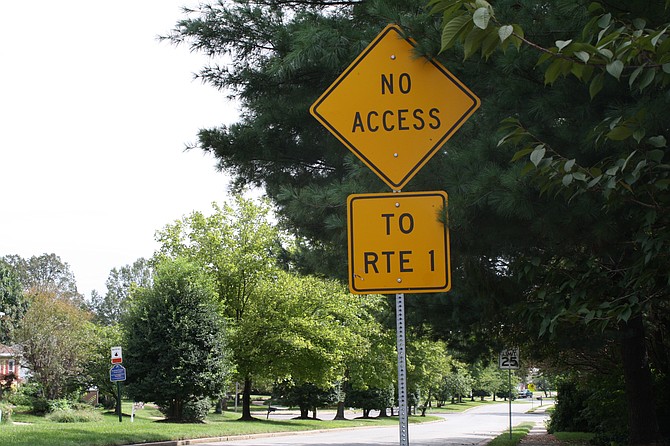 Mount Vernon — Cyclists living along the Telegraph Road corridor have experienced the lack of east-west routes to the Mount Vernon Trail and the Richmond Highway area,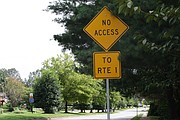 but not many know about the proposal for a trail that would continue from the end of Hayfield Road, around the edge of Huntley Meadows Park to Lockheed Boulevard and Harrison Lane, or another more direct trail from Telegraph Road to Harrison Lane near South Kings Highway.
Plans for those trails are about to be removed from the Countywide Trails Plan and the Bicycle Master Plan, and it has pros and cons, as noted in Cathy Ledec's article in the Friends of Huntley Meadows' Summer 2018 newsletter, which agrees with Lee District Supervisor Jeff McKay's office as well. "FOHMP encourages and supports bicycle trail transportation — just not these paved bike trails, because they would be in the wrong place," they said.
Over at Hayfield Farm, there seems to be the same feeling. John Millikin of the Hayfield Citizens Association (HCA) is a cyclist and has taken existing trails to the Mount Vernon Bike Trail and knows the hills on South Kings Highway when he's taken that route. Nonetheless, Millikin doesn't support either trail, citing reasons in Ledec's newsletter story, and this is in line with others at the HCA.
But it isn't a move that improves bicycling in the area, according to the Fairfax Advocates for Better Bicycling (FABB). "Biking and walking access to Huntley Meadows from nearby neighborhoods needs to be improved and removing these planned trails would have the exact opposite impact," said Bruce Wright, a board member of FABB.
Both trail proposals follow paths on utility right-of-ways, which were reviewed by FABB and found feasible, without much impact to the surrounding area.
Fairfax County is removing the trails from the plan because of the environmental impact a trail would have in this area of Huntley Meadows, but Wright thinks the trail alignment with the power lines wouldn't be an impact since this area is cleared every few years by the power company anyway.
Hayfield Farm has fought plans for roads to go through the community to Richmond Highway through the years, and has "no cut through" signs at a couple of entrance roads. Hayfield resident Lindsay Roberts lives a few doors down from the end of Hayfield Road and the pool where the bike trail would have been, but she hadn't heard of the proposal. "In theory, it sounds good, it would be nice to have access to the park," she said, but would like to learn more about it.
FABB plans to meet with county staff and others to find out more about the proposals and to ensure that bike/ped connectivity is maintained in the area.
PUBLIC HEARINGS ON BIKE TRAIL PROPOSALS
Planning Commission: Thursday, Nov. 29, 2018 at 7:30 p.m.
Board of Supervisors: Tuesday, Jan. 22, 2019 at 9:30 a.m.
Meetings are held in the Board Auditorium of the Fairfax County Government Center, 12000 Government Center Parkway, Fairfax, and broadcast live on Fairfax County Government's Cable Television Channel 16.