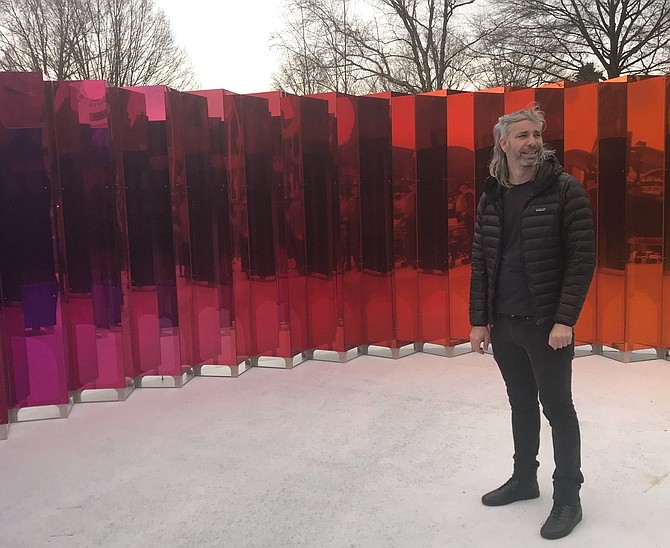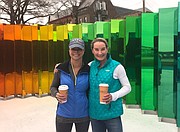 Mirror Mirror, an 8-foot-tall interactive art installation, formally opened March 30 at Waterfront Park as the inaugural project in the city's "Site See: New Views in Old Town" planned series of temporary public art.
Commissioned by the Office of the Arts, "Mirror Mirror" is part of the city's efforts to enrich the experience of the waterfront along the Potomac River.
"It's an honor to be the inaugural piece of public art," said artist Michael Szivos of New York-based SOFTlab, the firm that created the project. "We were inspired by the architecture of the [Jones Point] lighthouse and how it uses a lenticular lens to cast light, panoramically connecting land and sea."
The installation is set up as a 25-foot-long open circle. The exterior features monochromatic mirrors to reflect the urban environment while the interior surfaces are tinted with a full color spectrum. Both sides are clad with one-way mirrored film.
Linear LED fixtures are located inside each of the vertical components and four microphones are evenly spaced at the top of the piece to pick up ambient sound. When triggered by sound, the columns light up as visitors interact with the piece.
"Sometimes you just get lucky," said Szivos when asked how he was selected as the featured artist. "It's great to know this is just the beginning in a larger series to showcase other art."