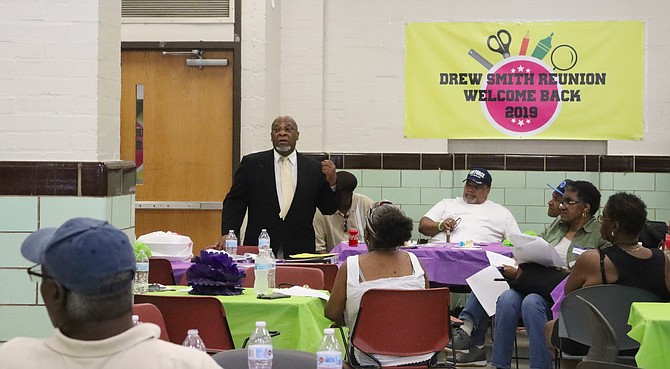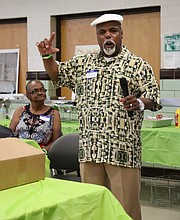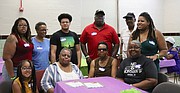 Drew-Smith Elementary School, which opened its doors in 1953, served the African American residents of Gum Springs and the surrounding area. The school eventually closed in 1965, along with all other African American schools in the county, when Fairfax County Public Schools desegregated.
Saturday, Aug. 3, was the first reunion of Drew-Smith alumni in roughly 20 years, according to committee member Reba Burruss-Barnes.
Descendants of many prominent and historically significant African American families were in attendance. Siblings Dan and Sherri Moon are the children of one of Drew-Smith's principals, and the Quander family owned the land that the Quander Road School, another formerly African American elementary school, was built on.
Ronald Chase, Gum Springs historian and director of the Gum Springs Museum, lectured on the history of Gum Springs and of Drew-Smith Elementary, and the tight-knit alumni of Drew-Smith vowed to have more reunions in the future.
Drew-Smith Elementary is now the Gum Springs Community Center and Museum, which is open Monday-Friday from 9 a.m. to 9:45 p.m., and on Saturdays from 1-9:45 p.m.