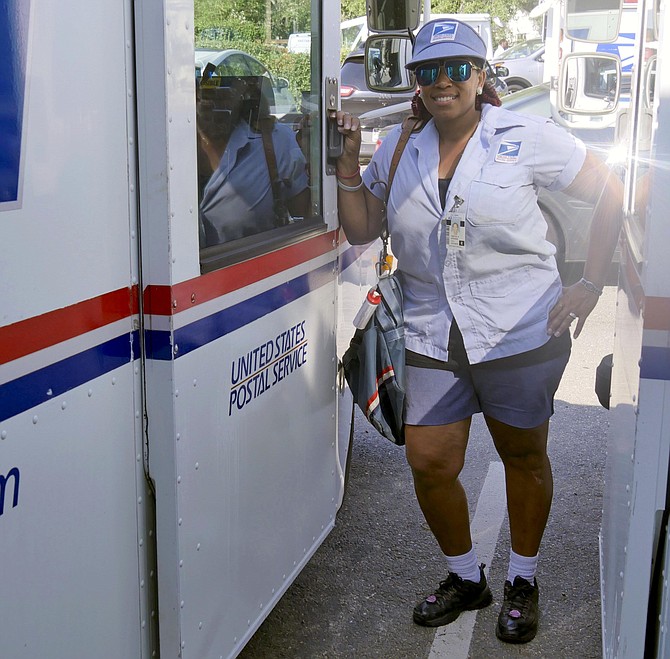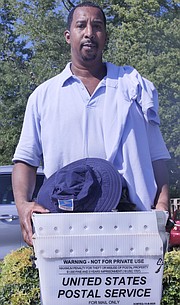 Yvette Stevens ("everybody here calls me 'E'") remembers it was a hot day. The door on N. Trinidad Street had been open for five days, and "the mail was swollen and wouldn't fit in the box. It wasn't like him. He pulls his mail every day."
Stevens explained she was off on Monday but on Tuesday she noticed the front door of his house was open. "That wasn't unusual because the elderly man who lived there liked to work outside and would often be weedin' or walking around the block."
Then Wednesday came along and the door was still open. Then Thursday and Friday. Stevens says she knew his habits; something was wrong. "I talked to a neighbor and asked them to do a welfare check."
Supervisor Cynthia Guzman says postal workers can't go inside the house unless a customer asks for assistance.
"I got a confirmation he did fall, and had to continue my route. The Arlington EMT responded and transported him to Virginia Hospital Center." She said she had heard he survived the five days drinking Coca Cola, which is the only thing he could reach.
"I'm hoping when people hear this story they will be more engaged; don't think someone else will help." She added, "I'm just glad I wasn't on vacation." Stevens said, "He was an older, quiet man." She has had the Williamsburg route 1355 for 15 years, and says the older postal workers get to know the habits and schedules of their customers. "I always speak and sometimes I form bonds with my customers and make sure they trust me."
Stevens explains this is the perfect job for her. "I like to be outside. And I don't need a gym; I get my exercise free." And she adds she is a people person who likes to bring smiles to people's faces when she brings their packages.
Stevens says the customer's mail is on hold now, but the neighborhood will let her know when he is back and "I'll start delivering again."
It is late Friday afternoon and the postal workers are returning their trucks to the Westover Post Office. William Strange who has route 508 at Madison Manor says he had a similar experience last year. "The customer lived at the end of the route. I heard him scream. The door was open, and he was yelling, 'come in.'" He said the customer had fallen at 7 in the morning and had been lying on the floor.
But Strange says the man had fallen against the door, so "I had to wedge myself around to get inside." He said he went to a neighbor, who called 911. "I think they put the man in a home, since it didn't seem like he could live on his own anymore. Another carrier on Route 511 found a customer dead last year."
Stevens' message is: "Don't go by your daily idealism. If you see something, say something. Thank God I was there so he could have a second chance at life."