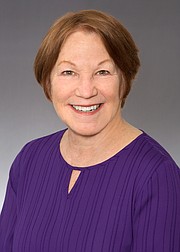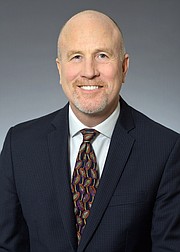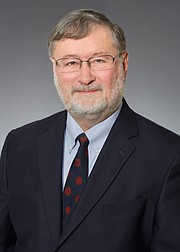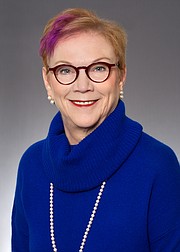 Each spring, Reston Association (RA) members have the opportunity to elect at least three individuals to the nine-member Board of Directors. This year, members get to elect five directors according to the Elections Committee. Two seats are one-year terms due to prior mid-term resignation or appointment of interim replacements in 2018. What makes this election unique is all five candidates, the three incumbents and two new candidates run unopposed for the five seats.
Even though there are no challengers in the election, RA strongly urges members to vote. A quorum of 10 percent of eligible voters must be reached to make the election results official.

Reston's Deed provides for a nine-member Board of Directors. The members of the association elect eight directors for three-year, staggered terms and the apartment owners designate one director, according to RA. "Four of the eight directors each represent a district, generally described as the residential areas of Hunters Woods/Dogwood, Lake Anne/Tall Oaks, North Point, and South Lakes, and the remaining four directors are elected from the membership-at-large," RA states.
Directors determine long-range mission and goals, set policy in finance and budget, personnel and compensation policies, planning and program strategies, and set the annual assessment rate. In addition to these duties and others, the directors hire the Chief Executive Officer (CEO) who is an ex officio member of the Board of Directors. The CEO and operational staff assist the board. Legal Counsel advises the CEO and board.
Candidates for the 2019 Reston Association Board of Directors

· Hunters Woods/Dogwood, 1-year term – Caren Anton (Incumbent)
· North Point, 3-year term – John Mooney (Incumbent)
· Apartment Owners, 1-year term – Catherine Baum (Incumbent)
· Lake Anne/Tall Oaks, 3-year term – Aaron Webb
· At-Large, 3-year term – Tom Mulkerin
Candidates' Statements
According to RA, each candidate completed the Reston Association 2019 Board of Directors Election Statement of Candidacy. Statements will be sent to all eligible RA voters along with an official ballot. To view statements online, visit
www.reston.org/Portals/3/2019%20Election/2019%20Combined%20Candidacy%20Forms.pdf.
Key Dates in the Reston Association 2019 Board of Directors Election Schedule
· Thursday, Feb. 21-Deadline for Members to Email Candidate Questions in Advance to Candidate Forum; Email to ElectionsCommittee@reston.org
· Wednesday, Feb. 27, 7 p.m. – Debate-style Candidates' Forum; RA Headquarters, 12001 Sunrise Valley Drive; Ask Questions at the Event or Watch Live on YouTube.
· Monday, March 4, 5 p.m. – Ballots Mailed to Members/Internet, Voting Opens at 5:00 p.m. [Online voting available with the link provided on www.reston.org, RA social media and in the RA News weekly email.]
· Monday, April 1, 2019-5 p.m. – Deadline to Return Ballots to Counting Agent's Office; Internet Voting Closes.
· Tuesday, April 09, 2019- 7 p.m. – Annual Members' Meeting – Election Results Announced Reston Association, 12001 Sunrise Valley Drive
· Wednesday, April 10, 2019-6:30 p.m. – Initial Board Meeting/ Election of Officers & Receipt of Audit Report