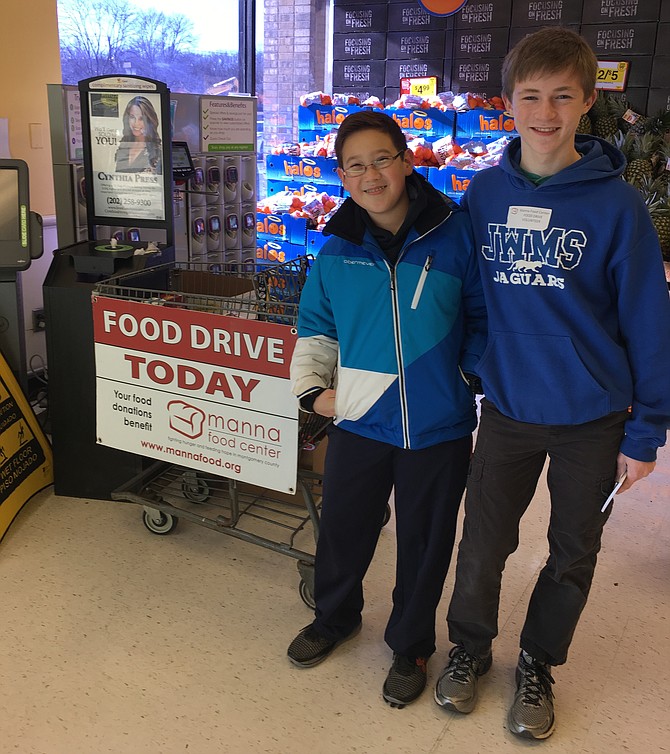 Potomac residents hoping to get out and do some good in the community will have plenty of opportunity this coming weekend.
The Montgomery County Volunteer Center and Montgomery Parks will host a number of volunteer opportunities for the Martin Luther King Jr. Day of Service, Monday, Jan 21.
"The Day of Service is a national initiative to honor Dr. King's legacy and empower individuals to improve their communities by making the holiday a 'Day On, Not a Day Off,'" according to a press release from Montgomery Parks.
The Volunteer Center event, held from 1-3 p.m. Monday, Jan. 21 at The Bethesda North Marriott Conference Center, 5701 Marinelli Road, Rockville, will have service projects to benefit area nonprofits, educational sessions and information tables for individuals, families and groups, according to the center's website.
Last year, the Bethesda North Marriott Conference Center attracted more than 3,500 attendees. The event included 34 volunteer fair exhibits and 46 organization-led service projects including making fleece blankets, crafting greeting cards and packing nonperishable food in boxes for seniors and others in need, according to the website.
"2019 marks the seventh year that Montgomery Parks has taken part in the annual MLK Jr. National Day of Service," said Henry Coppola, volunteer services coordinator, in a press release. "There are lots of residents interested in getting outside, honoring Dr. King's legacy, and making a difference in the community."
Though there are many volunteer opportunities throughout the county, a few of the Montgomery Parks' single activities are nearby:
Locust Grove Nature Center, 7777 Democracy Blvd., invites residents of all ages to a family-friendly day of cleanup around the grounds and inside the center. Bring a bag lunch. Work gloves and tools will be provided on site. SSL hours are available.
Cleanup days will be from 10 a.m. to 2 p.m. Saturday, Jan. 19 and Monday, Jan. 21.
For fun and exercise, Cabin John Ice Rink is having a School's Out Skate Day Monday, Jan. 21 from 9-11:30 a.m. for children 6-12 years.
The day includes a group ice skating lesson, practice skate time, arts and crafts and games.
Many events require advance registration visit The Montgomery Volunteer Center at www.montgomeryccountymd.gov/volunteercenter or Montgomery Parks at www.montgomeryparks.org.