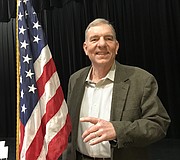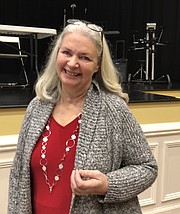 Surprise was the word at the Legislative District Mass Meeting of the 86th House of Delegates District of the Republican Party of Virginia held Saturday, Jan. 19, 2019, at Fairfax Christian School. Gregg Nelson of Oak Hill ultimately won the Republican nomination for the Virginia House District 86 candidacy with ten credentialed members of the FCRC voting during the Mass Meeting. Nelson won in a majority 8-2 vote.

Before the meeting started, Tim Hannigan, chairman of the Fairfax County Republican Committee, acknowledged that the district is decidedly Democratic. It encompasses a total of fifteen precincts, thirteen in Fairfax County and two in Loudoun County. Democrats won the district by more than a 2 to 1 margin in recent elections. Results of the 2017 HD- 86 Regular General Election show Boysko (D) won with 16,865 votes, 68.52 percent, against Linda Schulz (R) with 7,707 votes, 31.31 percent.
Gregg Nelson was the only candidate to file a written statement of intent for nomination at the mass meeting.

During the discussion period before the nominating vote, Nelson described his position to members of the Committee. "I am a staunch conservative. I am very much in support of our Constitution and all amendments that go with it. …Schools are important. …The taxes, the toll roads, things like that just drive me absolutely nuts." The highest priority item on his agenda: "The budget first of all …Just because you have money, doesn't mean you get to spend it."
NELSON, a U.S. Air Force veteran, worked in the federal government and owns a small business focused on natural disaster damage assessment. He and his wife Lisa have six children and seven grandchildren. "I am so looking forward to the race, to being able to give back to my community and be the voice for all citizens. We need registered voters in the 86th District to come out and vote," Nelson said.
IN A SURPRISE MOVE during the mass meeting, Connie Hutchinson (R), credentialed GOP voting member, former Herndon Town Councilmember and former Herndon Vice Mayor announced her intention to seek the VA HD-86 seat as an Independent. She requested Republicans not to nominate a candidate.
"I think people are upset with both parties, not happy with the political climate in Richmond or at the Federal level. …They're looking for collaboration, coordination, people that are willing to work together across the aisle," Hutchinson said. "That's been my background running as an independent and reaching across the aisle (as a Herndon Town Councilmember and Vice Mayor) …I'm here to request we do not put a candidate forward, and that instead, the Republican party helps an Independent get elected."
Hutchinson, said, "I would caucus with the Republicans."
Before the nominating vote, Hutchinson outlined her position on various issues to the Committee. She said that Northern Virginia is the economic engine for the state and it needs to get its fair share of the transportation money back that it sends to Richmond. "Change the formula. Right now it is based on lane miles," said Hutchinson, not road use or congestion she said. Hutchinson also discussed tax relief for the elderly. "Change the tax rate based on your age…When you get to be seventy, you should be able to have a lower tax rate. Eighty even lower; ninety even lower."
During the nomination and candidate discussion, Chris Morris said, "I think it's very important we nominate Gregg. I think he is a tremendous candidate. He has the experience, and he's put himself out there.
"We all take a lot of heat in the Republican Party; a lot, all of it unfair …We should stand with the man who will be willing to stand with us," Morris said.
"My most committed volunteers are going to want no part of an Independent candidacy," said Amanda Morris, Magisterial District Chair with the Fairfax County Republican Committee in Hunter Mill. "It's going to be very difficult (for volunteers).... to get out and really pound the pavement for an Independent. We have taken a lot of heat, a lot of body blows for our support of the President, for the party, and these are not people who want to volunteer for someone who doesn't put the "R" next to their name that we've taken so much heat for, " she said.
"It is not a personal issue or preference, it's an issue of boots on the ground," said Amanda Morris to those assembled at the Mass Meeting.
BY A MAJORITY VOTE, the Committee elected Gregg Nelson GOP candidate for the office of State Delegate HD-86. Nelson (R) will face Ibraheem Samirah (D) who won the Democratic nomination for the Special election to fill the now vacant 86th House of Delegates seat, formerly occupied by newly elected State Senator Jennifer Boysko (D).
The 45-day 2019 legislative session ends on Feb. 23, 2019, four days after the Special Election on Feb 19, 2019, for the vacant House District 86 seat. The regular term expire date is Jan. 8, 2020 according to the Virginia Department of Elections.
The Virginia Department of Elections states the Filing Deadline for candidates is Tuesday, Jan. 22, 2019, 5 p.m.
Deadlines for House District 86 Special Election
Gregg Nelson (R) will face Ibraheem Samirah (D)
The Special Election will be held on Feb. 19, 2019
Last Day to Register to Vote: Tuesday, Feb. 12, 2019. In Person: 5 p.m.; Online: 11:59 p.m.
Last Day to Apply for an Absentee Ballot – Online, Fax, Mail: Tuesday, Feb. 12, 2019, 5 p.m.