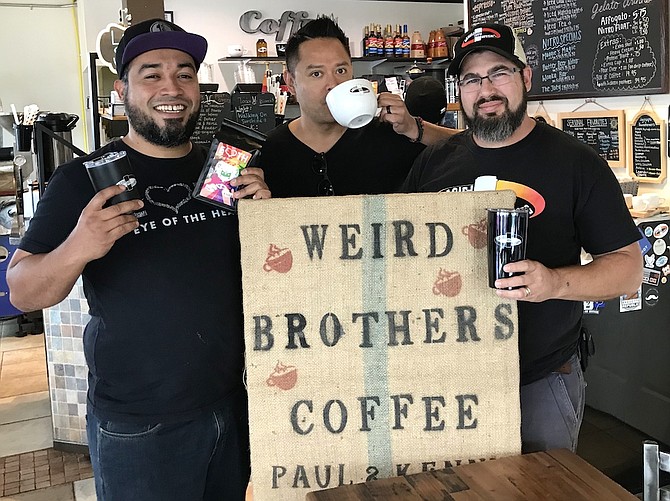 Weird Brothers Coffee in the Town of Herndon teamed up with Eye of the Heart, LLC on July 7 as it continued Coffee for Dollars, this time fundraising to support RecycleLIfe.org. Dave Morgan, Founder of RecycleLife, valued the effort.
"As a heart and liver transplant, I am familiar with the importance of organ donation awareness," Morgan said. He added that the mission of RecycleLife is organ donation awareness and transplant family consolement.
Paul Olsen is the owner of Weird Brothers Coffee, a small batch craft roaster serving coffee, espresso and nitro cold brew based in Herndon and located at 321 Sunset Park Drive.
"Community involvement has always been one of our core principles. Supporting local nonprofits and schools is one of the things we strive for, to give back to the community," said Olsen. "We've been working with RecycleLife for some time now, and we've done Coffee for Dollars for many different organizations the past couple of years. Last year we raised over $6,000."
Stephen Vides-Sanchez was on hand to kick off the Sunday event. Founder of Eye of the Heart, LLC (EOTH), he and his team brought RecycleLife and Weird Brothers Coffee together for mutual benefit. "Eye of the Heart introduces nonprofits to small local businesses and more," said Vides-Sanchez.
Weird Brothers Coffee is located at 321 Sunset Park Drive, Herndon. For more information about RecycleLife and Eye of Heart, LLC (EOTH), visit recyclelife.org and eothize.com respectively.