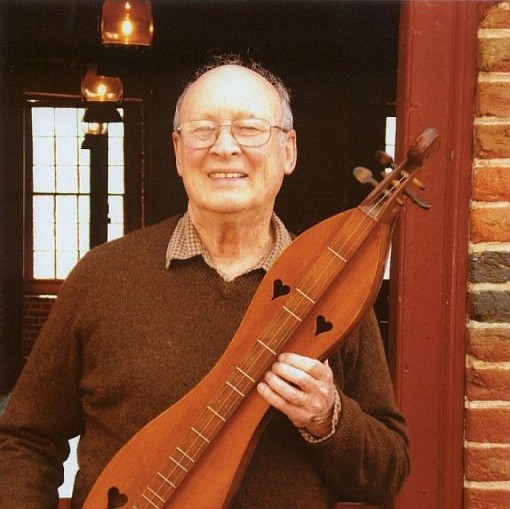 Long-time Reston resident Ralph Lee Smith, 91, is one of the nation's foremost players of the mountain dulcimer. He will perform in a free concert at City of Fairfax Regional Library with Madeline MacNeil on Saturday, July 27, 3-4:30 p.m.
"Through his performances and writings, Ralph helped save the dulcimer and its music from extinction," said Elizabeth Milner, City of Fairfax Regional Library.
Smith said his affinity for the dulcimer runs deep. "I think the true cause of my interest in the dulcimer and music is that my parents were Pennsylvania antique dealers. I love old things and songs, and this instrument came out of the mist of the mountain pass," he said.
Smith and MacNeil will present a program of songs and stories from the Blue Ridge Mountains, along with sing-alongs. "Everybody can sing," Smith said. "We will also display three to four old mountain dulcimers along with a few semi-modern ones, too," he said.
Smith is one of the "foremost writers and authorities on the history of the instrument," according to Laura Wickstead, City of Fairfax Regional Library. In a statement, Wickstead noted that Smith gave performances and demonstrations at the White House, Metropolitan Museum of Art, Boston Museum of Fine Arts, Museum of the Shenandoah Valley, Mountain Heritage Center and multiple other venues.
As for Madeline MacNeil, Wickstead described her as "a master of both the hammered and Appalachian dulcimer and renowned storyteller."
The City of Fairfax Regional Library is located at 10360 North Street in Fairfax City, with ample free parking in the underground garage beneath the library.