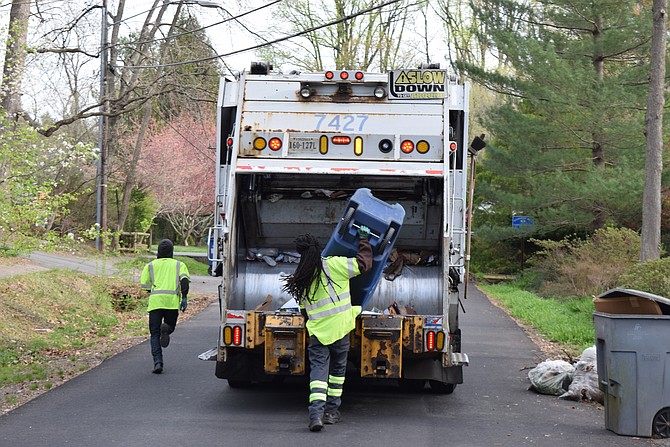 It might not be a dream job, riding on the back of a truck, jumping off, throwing in more trash, with the smell plus possibility of flies, maggots,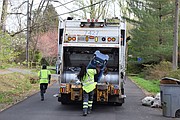 rodents, and other surprises. There are nicer jobs, and lately the labor force numbers have been showing a shortage of trash collection workers. It's having an impact on trash collection schedules.
Some are cutting back from two days a week to one, and the residents are feeling the crunch.
According to the National Waste & Recycling Association located in Arlington, the solid waste industry directly employs about 420,000 people as of early 2018 with a total payroll of more than $21 billion. Brandon Wright, the communications representative for NWRA noted the staffing shortages for the industry. "The labor market is tight in our industry," he said. There is a driver and mechanic shortage "felt by a number of companies," he said.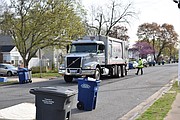 In Fairfax County, private collection companies pick up trash and recycling for 90 percent of residents and businesses while the county trash service is responsible for 10 percent. Residents are billed by the collection company or pay via their Home Owner Association fees.
"The (county) Solid Waste Management Program is aware of the national driver shortage," said Matthew Kaiser, the information officer for the Fairfax County Department of Public Works and Environmental Services. The county is running advertisements for heavy equipment operators, i.e. trash truck drivers, and they've even gone as far as making a video to attract applicants.
"Endless opportunities here with the county," said the person in the video. The message they are promoting includes great pay and benefits, a family friendly atmosphere and the room for advancement.
The driver shortage has not impacted the county collection schedules, but Kaiser is aware of private collection companies that have reduced their collection frequency. They are still meeting code requirements though, Kaiser said. Companies that fail to meet the requirements are handled through enforcement actions.
Some county supervisors' offices have heard from their constituents about missed trash pick-ups, possibly the result of staffing. In Mount Vernon, this occurred a few times in June but they haven't heard any complaints since then.
In Springfield, the issues were with houses that were under contract with Republic Trash Services. Republic has not returned any messages about this issue.