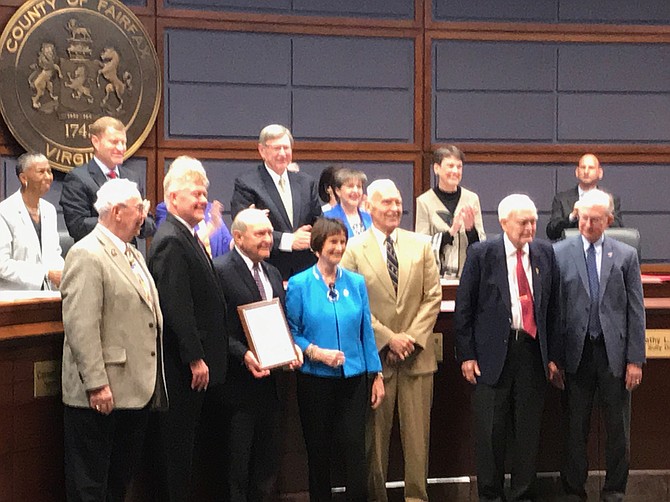 Thousands of young American soldiers boarded ships in England destined for the beaches of Normandy, France 75 years ago. Allied leaders planned the first-of-its-kind invasion for months. They designated five main beaches for the attack and named them Utah, Omaha, Sword, Gold, and Juno. On the morning of June 6, 1944 high winds and rough waves made for a difficult journey to Northern France for the 5,000 ships and 11,000 airplanes carrying 150,000 Allied troops.
The weather was far from perfect for an operation, but General Dwight Eisenhower could not risk the Germans spotting the massive military presence on the coast of England. When Allied Forces landed, they were met with a barrage of fire. Nearly 2,500 Americans died in history's largest air, land, and sea invasion. Despite the treacherous terrain and heavy casualties, Allied forces broke through German lines and liberated the Gallic Coast. The pivotal victory allowed the Allies to secure the Western Front and begin a liberation campaign towards Germany.

On the 75th anniversary of this momentous military victory, we are compelled to remember not just the heroism of the troops, but also their virtues of service of sacrifice of that generation. The harrowing actions of these servicemembers deserve the greatest respect and deepest gratitude. They showed courage, tenacity, valor, and honor in the face of incredible dangers and challenges. As Tom Brokaw eloquently put it, "They answered the call to help save the world from the two most powerful and ruthless military machines ever assembled." This anniversary should also prompt all of us to emulate the Greatest Generation's immense sense of duty and willingness to serve. Nearly every American in World War II found a way to support their nation during the conflict. Thousands of men volunteered to serve in the Armed Forces. Women supported the military in many different ways. Families nationwide planted victory gardens and volunteered for local groups that supported the war effort. Women also took industrial jobs in armament factories. In Burke, Va., residents volunteered 24/7 with the Aircraft Warning Service by staying in a watch tower to look out for enemy planes.
Today our nation faces many challenges. But a nation that could win two World Wars can also successfully meet the challenges of today. The spirit of the Greatest Generation is here to guide us.