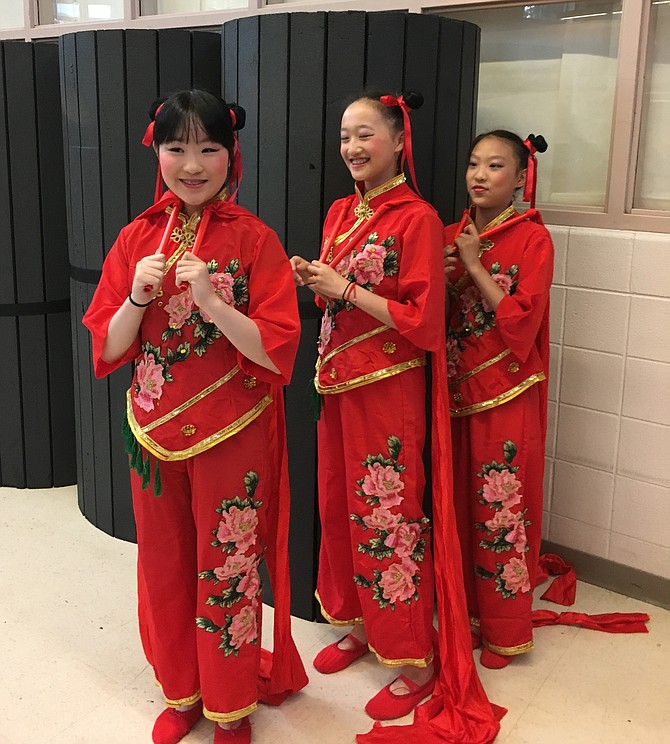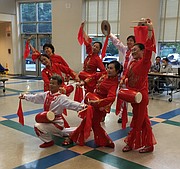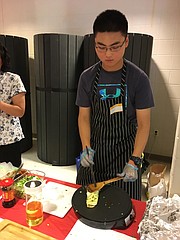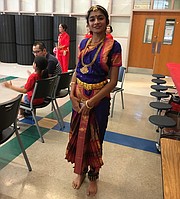 The savory smell of Asian foods filled the halls outside the cafeteria of Winston Churchill High School Saturday as students, parents, faculty and neighbors gathered to celebrate the school's second Asian American Festival.
"I think everyone likes the food," Grace Chen, one of the student organizers of the Festival said.
Grace and "about 12 other students" put together the festival this year, as they did last year for the first festival.
Asian students are, by far, the largest minority at Churchill, outgoing PTSA president Bruce Adelson said.
Asian students made up almost 30 percent of the school's student population for the 2017-18 school year, according to Montgomeryschoolsmd.org.
"I think the PTSA and the Asian Community feel very strongly this is a part of the end of year tradition [at the school]," Adelson said.
Grace Chen said she would like to see the event include community residents too.
She invited members of Potomac Community Village to attend and some did.
Judy and Jose Placer, Phyllis Peterson, and Honey and Moe Rosen sat together watching the music and dance presentations.
"The food was excellent," Judy Placer said. "And we learned a new word: matcha. It's a green tea powder. It was in the cookies, very good."
Anjali Iyer, a rising senior, performed a traditional Indian Dance called Bharatanatyam.
"It expresses stories from long ago – about the gods," she said.
Anjali said she has studied Indian dance since she was in third grade and, she said, she is "passionate about it."
She said she thought the festival was a good idea.
"I definitely think it's a great idea because all Asians come together and celebrate their cultures," she said.
Back at the food tables, Winston Li, a Churchill junior, was busy making Beijing Egg Pancake Rolls. His mother, Xiaowei Lu, stood by with helpful advice as Winston created each pancake to order. And there was a line. Winston told people to just write their names on the napkin in front of him and he would prepare them in order.
"It's really good," Tsach Mackery said when his name came up. "The sauce is perfect."
The sauce recipe is classified Winston said.
"It's five different Chinese sauces," he said. "This is mom's way."
Jonathan Lee, who teaches chemistry and physics at Churchill, was faculty adviser for the festival.
"The group of kids that run this, they are the best," he said.
He said last year for the first Asian American Festival, it was "scary." But it went well.
"It was very successful," he said. "And now [this is] another one that's bigger and better."
He said they are already looking forward to next year when it will be even bigger and even better.