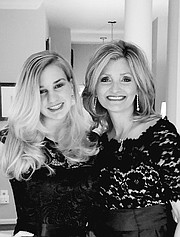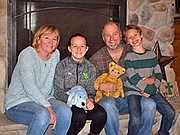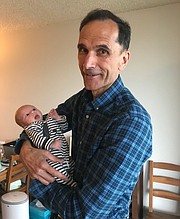 Each year for the past 15 years, I have attended 5-10 graduation ceremonies. Sure, some of these are for friends and families, but most are as a representative of our community in recognition of this important rite of passage. Graduations serve as a powerful connection between generations, symbolically passing the torch to the next and inspiring both young and old, alike. One speaker I heard this year reminded me that our paths in life are seldom a straight line and it is those zigzags in life that sometimes help us stop and think, refocus our goals and renew our determination to reach our full potential!
As I celebrate my first Father's Day as a new grandfather I think of the circle of life, the varied experiences of our family and of the many life stories yet to come. I had forgotten the intensity of feelings, concern, and very frequent, joyful sharing that a first born creates in new parents' lives. It has been a wonderful reminder of my own early moments as a new parent. We all know parents are a critical part of childhood development and growth. It does not matter whether those parents are biological, foster or adoptive. Did you know there is a constant need for more foster parents in the county? Have you ever considered becoming a foster parent?
When children enter foster care, their worlds are often turned upside-down through no fault of their own. To lessen the trauma, it's especially important to keep siblings together, and to find foster homes that are close to their friends, schools, and activities so they can maintain as much normalcy as possible.
Currently, there are more than 200 kids in foster care in Fairfax County. The Department of Family Services' Foster Care and Adoption program offers temporary foster homes for these children and services to help their families. Right now, the greatest need is for foster families willing and able to take in sibling groups, unaccompanied minors, teens and medically fragile children. There is also a need for families who speak Spanish.
Stories abound from the foster families in our community:
"Finding my forever family has made such a big impact in my life! We enjoy being together, supporting each other, and making lots of new memories. I strongly encourage anyone considering fostering or adopting to do it — you can make all the difference in the life of a kid like me."
— Mikalah
"As a first-time single parent, I was nervous about raising a teenager, but everything fell into place the minute I met her, and it's been an exceptional experience ever since!"
— Lesley
"I have learned that adoption is not for the faint of heart. Some days I am aggravated. Some days I am exasperated. Some days I am heartbroken. Some days I ask, 'what have I gotten myself into?' But every day I know that this is among the greatest things I have ever done. In some situations you are literally saving a child's life. But in every situation you are offering a child the opportunity to see all the possibilities this world has to offer."
— Leslie
These video stories are also powerful testimony to the successes of foster care: https://www.fairfaxcounty.gov/familyservices/children-youth/foster-care-adoption/videos
So as you ponder parenting this Father's Day weekend and if you have room in your life for more, I hope you will consider the important role you could play in a young person's life as a foster parent. To learn more about becoming a foster parent and the resources available, come to a monthly information meeting or call 703-324-7639 or TTY 703-222-9452. More information can be found here: https://www.fairfaxcounty.gov/familyservices/children-youth/foster-care-adoption.
As always, it is my honor and privilege to serve as your Mount Vernon District supervisor.