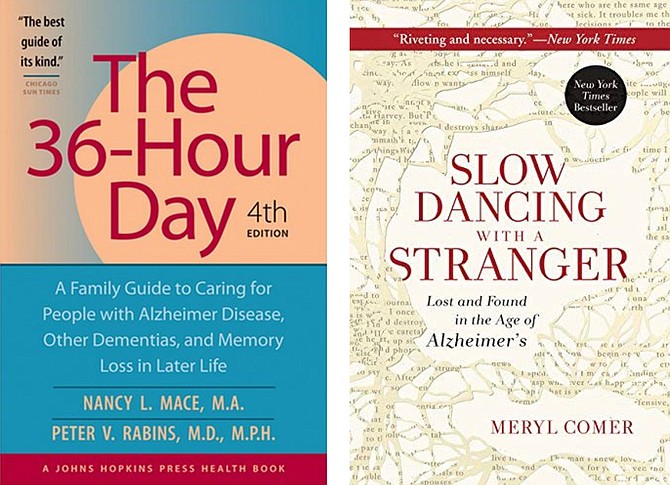 After witnessing the slow decline of family members with Alzheimer's and other forms of dementia, Ana Nelson knows the importance of early recognition of signs of the disease and enacting a plan as early as possible. During the month of June, Alzheimer's & Brain Awareness Month, Nelson who is vice president of Programs and Services with the Alzheimer's Association National Capital Area Chapter, is working to encourage family members who notice signs of cognitive decline in a loved one, to have an open dialogue, no matter how difficult.
"You're always thinking that your parents or loved ones are going to be around for a long time, but we're talking about a disease where there's no way to stop it or cure it," said Nelson. "Alzheimer's is a progressive and incurable disease. You need to have the conversation as soon as you notice symptoms so that you can plan for it. Families sometimes wait too."
A new survey released by the Alzheimer's Association reveals that nearly 9 in 10 Americans say that if there were experiencing signs of cognitive decline they would want their loved ones to share their concerns. However, nearly three out of four Americans say talking to a close family member about such a decline would be challenging for them.
To offer ideas for closing that communication gap, Nelson points to a recently launched national campaign and partnership between the Alzheimer's Association and the Ad Council. The project, called "Our Stories" uses stories from people who've noticed cognitive changes in a family member and initiated a conversation.
An early diagnosis allows families to plan both financially and legally for the future. Recognizing the signs of mental decline allows for a timely diagnosis. "The most common early symptom of Alzheimer's is difficulty in remembering recent events," said Jerome Short, Ph.D., licensed clinical psychologist and associate professor of psychology at George Mason University. "Later symptoms are getting lost, problems with language, mood swings, lack of self-care, impulsivity, or lack of motivation."
Before initiating a conversation, plan the way in which it might begin. "You can share what you have observed," said therapist Carol Barnaby, LCSW-C, "For example, 'It seems you are having trouble with remembering some things' and give examples. You can ask, 'Is this frustrating for you? Have you noticed or spoken to your doctor?'
"I recommend being direct, yet warm and caring," added Joanne Bagshaw, Ph.D., professor of psychology at Montgomery College.
Offering comfort and support can make the conversation less daunting, "You might say, 'I'm beginning to feel concerned about your health because I've noticed that you are having some trouble with your memory lately'" said Bagshaw. "'Have you noticed that as well? How can I support you?'"
Even with advanced preparation the conversation might not go as planned, says Nelson. "This is a delicate issue that might require multiple conversations," she said.
Encourage the family member to seek medical advice for an accurate diagnosis, suggests Barnaby. "Some mental confusion can be caused by certain medications, so it isn't always dementia," she said.
Be flexible realizing the conversation might not go as planned and raise concerns subtly. "Ask them if they have any concerns," said Barnaby. "You might say, 'I have been wondering how you are doing. You haven't seemed your usual self. I am wondering if you have noticed anything.'"
The Alzheimer's Association offers resources and assistance to those living with Alzheimer's and their families, says Nelson. "We are just a phone call away," said Nelson. "We offer help 24 hours a day, seven days in week and in more than 200 languages. It doesn't have to be a crisis situation. You can call even if you just need help."
For Assistance
The Alzheimer's Association offers help to families as they navigate the challenges of the disease. It offers face-to-face conversations with local experts and a free 24/7 Helpline 800-272-3900. Additional resources can be found at alz.org.