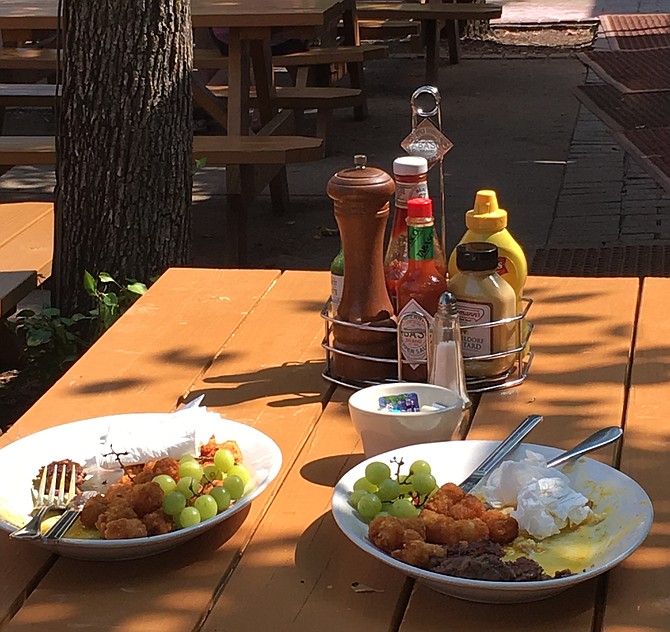 This article is the third in a 4-part series about things you can do at home and locally to recycle, reuse, and reduce. Readers are invited to send in suggestions for what they would add to the list.
Bike, walk, or use public transportation when feasible: it will improve your physical and mental health.
Go digital — think twice before you hit print; get bills online.
Reduce the number of boxes and packaging material by consolidating your purchases so you only check-out once several purchases are in the cart.
Support local businesses. Sometimes it's a better deal and free advice and community engagement comes with it.
Join a group or volunteer: EcoAction Arlington, GoGreen Arlington, Sierra Club, the Nature Conservancy, Tree Stewards, Tree Action Group.
Participate in occasional events if you can't commit: EcoAction Arlington's stream cleanup, Earth Day bike/run clean up, invasive plant removal, county special events support
Send your child to school with lunch they will eat, not waste.
Volunteer at schools to teach about the 3R's: teaching the young is easier than breaking old habits.
Advocate: at your HOA/condo association, at your place of worship or club, at your PTA.

School waste is enormous: composting unused food or donating it is doable but volunteers are needed.
Write letters, talk to the County and School Board members — there is strength in numbers
Vote for the candidate with a clear green agenda.
"We need more than complaining and talk. People have to get up and act. Change will only come if our — preferably collective — voices are heard in a forceful, clear message. We aren't going away. We want change and we will replace those who don't make it happen with those who do make it happen." — Allan Shnerson, member, "GoGreen Arlington."