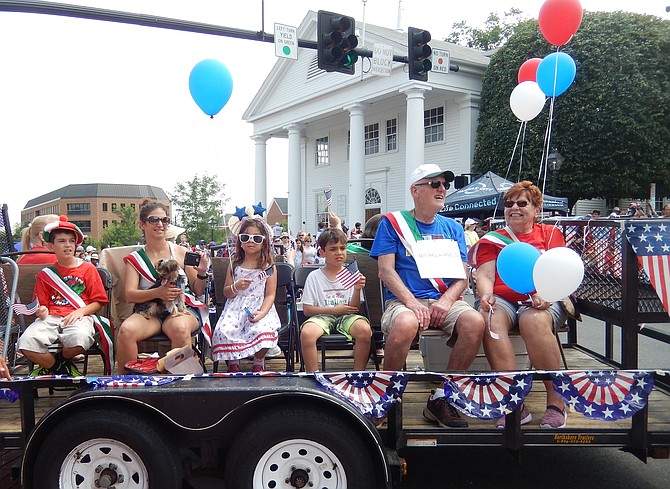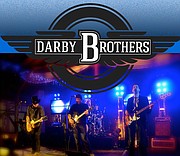 When it comes to the Fourth of July, Fairfax City knows how to party. So next week's Independence Day celebration promises to be as spectacular as always.
The festivities begin at 10 a.m. with the 53rd annual Independence Day parade. The theme is "A Hometown Celebration" and, rain or shine, it starts at 4100 Chain Bridge Road and loops around downtown Fairfax along Chain Bridge, Main Street, University Drive and Armstrong Street.

The colorful, two-hour parade will feature a multitude of bands, gigantic balloons, floats, Irish dancers, political dignitaries, firefighters, police, bagpipe groups, color guards, clowns and Boy, Girl and Cub Scouts. Local highlights will also include the Fairfax High and Woodson High marching bands, members of the City of Fairfax Theater Co., the Kena Shriners, Fairfax High Alumni Kazoo Band, the Fairfax Jubil-Aires, and the City of Fairfax Regional Library Precision Book Cart Drill Team.
But that's just the start of the fun. Immediately after the parade, Fire Station 3 at 4081 University Drive will hold an old-fashioned Fireman's Day. There'll be firefighter competitions, food, beverages and activities for children.
In addition, the Fairfax Museum and Visitor Center, 10209 Main St., will hold an open house from 9 a.m.-4 p.m. And the Ratcliffe-Allison-Pozer House, 10386 Main St., will offer free guided tours of the 1812 and the 1927 sections of the house, from 11:30 a.m.-1 p.m.
Then, as the sun sets, people may enjoy music and dancing during the evening show on the football field at Fairfax High, 3501 Rebel Run. Attendees are advised that any items that may puncture the synthetic turf are not permitted on the football field. Also prohibited are smoking, alcohol and animals (except service animals).
Children's activities – inflatables, face painting, and balloon artists – will begin at 6:30 pm. Next will be live entertainment by a rock band, followed by fireworks. (Rain date is July 5 for the fireworks only).
Evening Show & Fireworks Schedule
6:30-9 p.m.: Children's activities
7 p.m.: The Darby Brothers - Inspired by the masterful rock bands of the '70s and '80s, they perform epic, classic-rock songs from Journey, Zeppelin, Boston, Tom Petty and others.
8 p.m.: Presentations of parade awards
8:30 p.m.: The Darby Brothers
9:30 p.m.: Fireworks – followed by The Darby Brothers until 10:30 p.m.
Parking and Shuttle Buses
For the parade, shuttle buses will run from 8:30 a.m.-1:30 p.m. Park at Woodson High, 9525 Main St.; Fairfax United Methodist Church, 10300 Stratford Ave.; or George Mason University, Rappahannock River Parking Deck, 4400 University Drive.
For the evening show, there is limited parking at Fairfax High, so shuttle-bus use is encouraged. (Limited handicapped parking is available at Fairfax High). Shuttle buses will run from 5-10:30 p.m. and will take people from Woodson High to Fairfax High. Buses will then return them to Woodson after the fireworks are over.