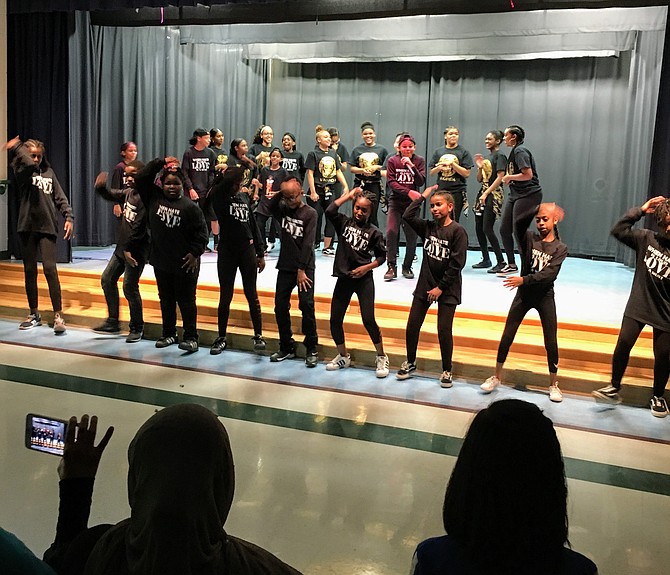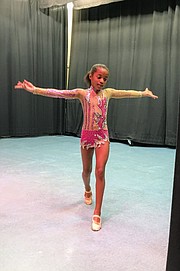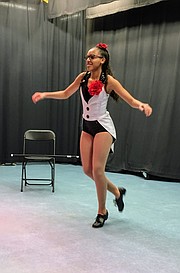 For the last ten years, Latisha Gasaway and her sisters Teresa and Latrice Gasaway have celebrated Black History in the spring in a big way.
They put together a Black History Celebration of original performances by students from the Scotland Community in Potomac to present it to the community.
"There were no Black History programs when we started in 2009, especially in the Bells Mill Elementary School area where my children went," Latisha said. "I wanted to encourage diversity in the Potomac area."
The Gasaway sisters are co-owners of Minds in Motion Child Care, LLC. with two locations, Gaithersburg and Potomac. They sponsor the celebration each year, including a family dinner after the performance.
"We planned to do this [earlier]," Latisha said. "But we cancelled it because we were afraid it would snow. We didn't want to have all this food left."
The food was a homemade fried chicken dinner with green beans, potato salad and other sides prepared by Mary Crawford, one of Latisha's aunts, and a few other relatives. Most of the servers were her aunts too.
"It's a family affair," she said. "We're from the Scotland Community, an historically African American community off Seven Locks Road."
This year's theme was: "When Hate is Loud Love is a Must." Each group performer wore a black tee shirt with the theme on the front.
"With all that is going on in politics and [in local schools], we want to rise above it," Latisha said.
About 40 children, students from Bells Mill Elementary School, Hoover Middle School and Churchill High School took part in the show. It was held in the cafeteria of Bells Mill Elementary.
"With children we always try to find out their talent and bring it forward," Latisha said.
To that end there were three solo performances among the night's ten acts.
Kiahna Johnson, 9, did a routine demonstrating her dance and gymnastic abilities. She is a competitive gymnast, hoping to go all the way to the Olympics.
Budding guitarist Noah Gleaton, 13, demonstrated guitar riffs along with recorded music and Aliyah Gleaton, 15, demonstrated her tap talent.
Aliyah said this was her third year participating in the annual celebration.
"We like to show our talent and express ourselves," she said.
Journee Finney, 13, has been a part of the celebration "so many years," she said. "It originated as just something we should do."
This year she was part of three group performances: an African Dance, Wakanda Forever!, It's a Hard Knock Life and Glory.
The show opened with a chorus of voices singing Lift every Voice and Sing, which the children also signed, followed by a spoken word recognition of Colin Kaepernick, a song and parody of "It's a Hard Knock Life" from Annie, a recitation of "And Still I Rise" by Maya Angelou and a drum line performance.
Bodur Hassan was the only recipient of this year's shout out for graduating seniors. She received a framed acknowledgement of her achievement and a $3,000 scholarship from Minds in Motion.
"[The show] was wonderful,' Latisha said. "Out of the ten years, by far this was our best performance."