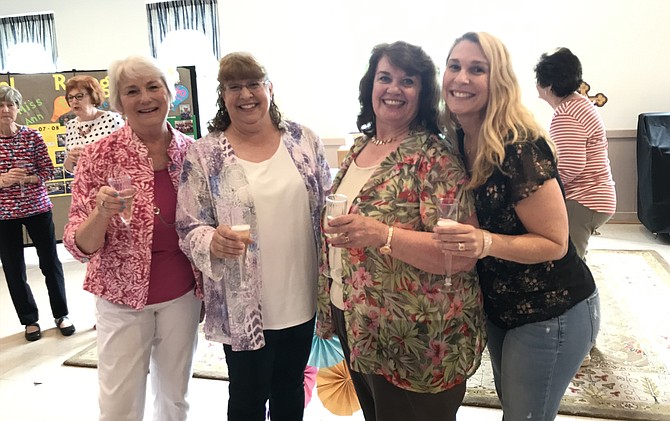 On May 17, 2019, St. Timothy's Preschool honored their teachers with a Teacher Appreciation Luncheon. Special recognition went to Cheryl Engley, 40 years of service. She began with St. Timothy in 1979.Engley, who says she enjoys her job more each year, taught at the school both when her son attended and later when her granddaughter attended. Engley finds that she's more patient each year and loves to listen to her students' stories.
"Three to five years old is a perfect age. The children are inquisitive, they have wonderful stories to share, and they're very loving. My goal is that the children love coming to school," said Engley.
Joyce Burd, 20 years of service and a long-time resident of Herndon, also enjoys her job after all these years. "I have had the privilege to teach at St. Timothy's for 20 years. I am always happy to come to work. Sadly, many people can't say that. The people I work with are family. We work together to help these young children have a great beginning to their education. I am truly blessed," she said.
Also honored were Nora Saint Arnold and Ann Chladon for 10 years of service. "The staff's long-term commitment to our school is a true testament to the loving atmosphere that we cultivate. Once people come here, they don't want to go anywhere else," said Director Monica Despins.