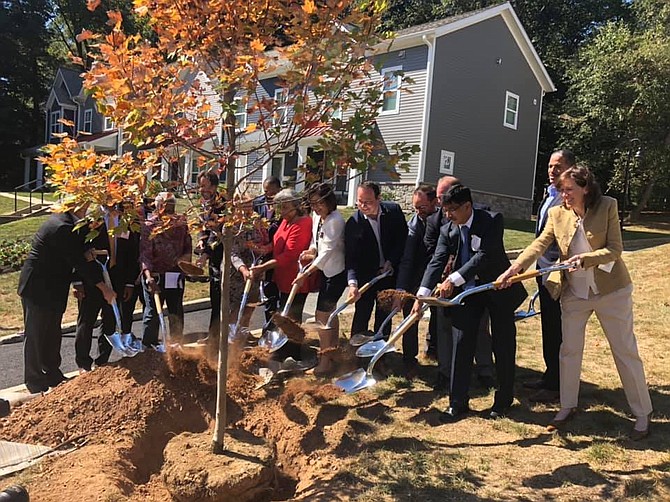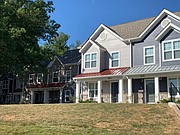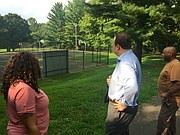 On Sept. 25, I joined colleagues Hans Riemer and Will Jawando, county and state representatives, along with the Scotland Community Development Board and Enterprise Development for the Grand Re-Opening of the Scotland Community in Potomac. It was an amazing day, celebrating a public-private partnership that spans all levels of government along with the private sector so 75 affordable rental homes could receive a complete transformation inside and out.
Scotland is one of Montgomery County's historic African-American communities, founded in 1880 by William Dove, who purchased 36 acres at an auction for $210.
Having grown up with several members of the Dove family, and having been coached by two of them at Churchill High School, it was a particular thrill for me to bridge the county's history with my own. This housing initiative, along with the county's significant investment in modernizing the Scotland Community Recreation Center, will help Scotland endure as an affordable and desirable place to live, and embodies Montgomery County's commitment to affordable housing.
Potomac has a rich cultural history of historic African American communities. I recently visited and toured Tobytown, another historic community established by emancipated slaves following the Civil War near River Road by Pennyfield Lock. Joining local residents and neighborhood leaders, we discussed drainage, parking, light poles and other everyday quality of life issues.
Tobytown and similar historic African-American communities in Montgomery County such as Ken-Gar and Lyttonsville have deep and complicated histories.
Tobytown lacked indoor plumbing and running water until the 1960s and public transportation until just a few years ago. The county and Housing Opportunities Commission have made investments to renovate the community center and playground and to extend Ride-On bus service in recent years, but that legacy remains and we cannot ignore it.
We must ensure that these communities remain connected to their past while providing access to opportunities to benefit from Montgomery County's progress and prosperity. That requires a significant commitment – both in moral fortitude and financial resources.
As the successful housing partnership in Scotland and recent improvements in Tobytown show, together we can make that commitment, and our entire community will be better and stronger for it.