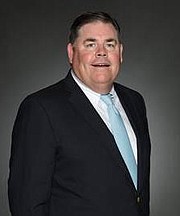 John F. Madden, PGA Head Golf Professional at River Bend Golf & Country Club in Great Falls, has joined the PGA Board of Directors as District 10 Director for the PGA of America. He was elected to the Board of Directors at the 103rd PGA Annual Meeting. Madden will serve a three-year term, representing the Carolinas, Kentucky and Middle Atlantic PGA Sections.
A PGA member since 1993, Madden has been working in the golf industry since 1989, after graduating from Ohio University, where he played on the Men's Varsity Golf Team. He started his career at Kenwood Country Club, his home club growing up, where he was a bag room attendant. In 1990, he started working at Westwood Country Club in Vienna, where he would eventually earn the Middle Atlantic PGA Section's (MAPGA) Assistant PGA Professional of the Year Award in 1996. A competitive player, Madden competed on the Hooter's Tour in 1997. He joined the staff at River Bend in 1998, where he serves today as the PGA Head Golf Professional.
During his tenure at River Bend, Madden has received numerous awards and accolades, highlighted by the 2016 MAPGA Golf Professional of the Year and the 2005 MAPGA Merchandiser of the Year, Private Club.

A resident of Leesburg, Va., Madden and his wife, Julie, have three children: Sean, Connor and Kara.
More like this story