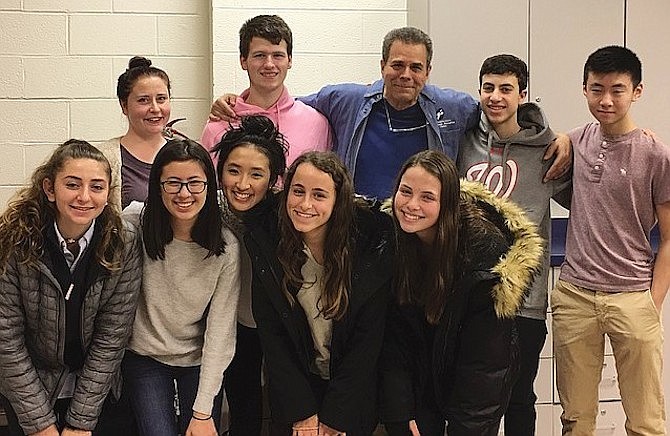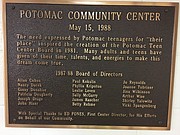 What started as a plan to provide an activity center for teens has grown into one of Montgomery County's busiest community recreation centers and, after 30 years, the center is celebrating the anniversary this weekend.
Community members are invited to join the festivities from 2-6 p.m. Sunday, Oct. 6 at the center, 11315 Falls Road. Activities will include interactive demonstrations showcasing the many sports and recreational programs that PCC provides, plus hands on activities including a bounce house and other inflatables, obstacle course, touch-a-truck, petting zoo, carnival games, arts and crafts and live music.
Local bands, including the American Original Fife & Drum Corps, the A Sharp Jazz Band and Soul Crackers will perform throughout the afternoon.
The event is free, though food and commemorative tee shirts will be available for purchase.
Thirty years includes a lot of history and evolution at the Center.
Vicki Kane, manager of County-wide programs for the Department of Recreation, said the idea for a teen center surfaced around 1981 about the same time Lake Normandy Elementary School closed because of declining enrollment.
"We were working on the teen center concept [and learned] it was important for the community to have programs for seniors," Kane said. "It was started as one of the busiest centers and has maintained that reputation."
Kane said the center was one of the first to also house a day care center.
Early on, residents began Friends of the Potomac Community Center, an Advisory Board dedicated to supporting PCC programs that has maintained a voice and service at the center over the years. Some of the original members are still active.
A plaque, the PCC Family Tree, designed to provide an opportunity for community families to make a donation to support programs and activities at the Potomac center will be unveiled during the Sunday celebration.
"The PCC Giving Tree plaque will be a 48" wooden plaque with a tree trunk wood carving and provide 160 brass leaves that can hold up to 3 lines with 20 characters per line. The minimum donation per leaf is $50," according to a Friends of Potomac Community Center.
"It's just amazing," Pamela Yerg, president of PCC Friends Advisory Board, said in an earlier interview. "It's very community minded."
Since parking at the community center is limited; offsite parking will be available at Congregation Har Shalom, 11510 Falls Road. School buses/vans will be provided to transport participants between Har Shalom and Potomac Community Center beginning at 2 p.m.