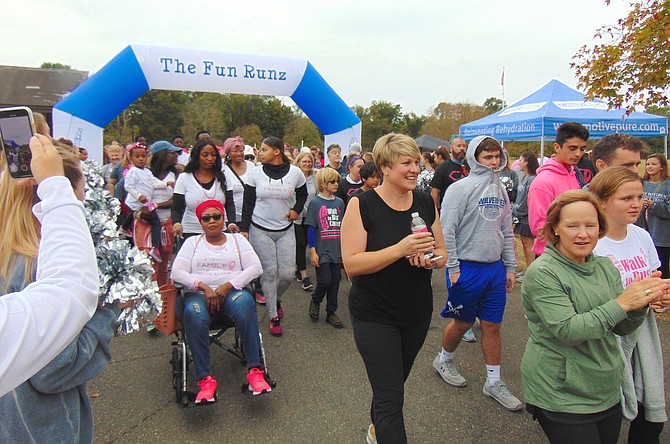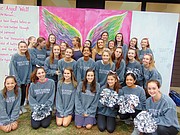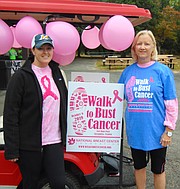 More than 700 people turned out for the 4th Annual Walk to Bust Cancer on Oct. 6 at Fort Hunt Park, to raise awareness and funds for the National Breast Cancer Foundation.
Money raised by this event goes directly to help needy women and their families in the metropolitan area to get screenings, genetic testing, and breast cancer services. This helps women who have no insurance or are under-insured and don't have the financial means to get the screening or care they require.
According to the Breast Center Foundation, women in this region have a high rate of late stage breast cancer.
The National Breast Center Foundation works to: "Educate Women; increase Access to breast cancer screening, treatment, and supportive services for underprivileged and uninsured/under-insured women in the community. Implement technology to provide high quality screening and treatment services in order to detect breast cancer at early stages, which will save more lives and, ultimately, reduce health care costs."
The Breast Center Foundation is a 501 (c)(3) public charity. For information: www.nationalbreastcenterfoundation.org