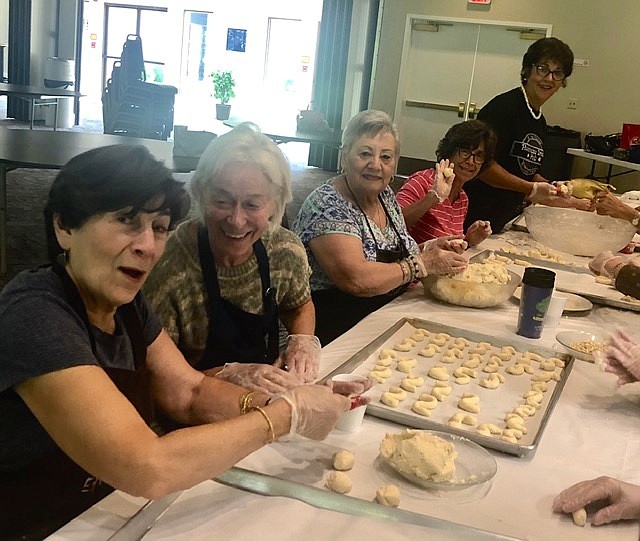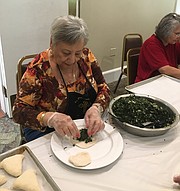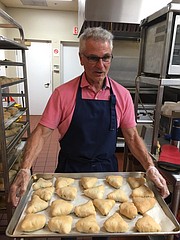 Come hungry.
That's the advice of George Rados, master chef of preparations for the Saints Peter and Paul Antiochian Orthodox Christian Church Middle Eastern Festival.
The church community will host its 36th annual festival Friday, Sept. 20 through Sunday, Sept. 22.
"[Ours] is considered the largest and one of the best Middle Eastern festivals in the Metro area," Father Isaac Crow, pastor of Saints Peter and Paul, said. "It's more than a fundraiser, it's a community event."
Though traditional Middle Eastern food is the center of the weekend events, there are also plenty of activities and shopping to do.
"New this year is a kid's corner," Thomaseena Cox, co-chair of the festival with Lorna Malooley, said. "They will have their own tent with face painting, sand art and other activities."
Children's book author Larry Issa, author of "Get Back in the Book," about characters who come to life and refuse to stay on the book pages, will read in the children's tent.
Cox said volunteers have been baking and freezing delicacies since early July.
The weekend event features music and entertainment, local vendors, raffles, sale of religious items and Middle Eastern giftware.
"We are even offering flu shots," Cox said.
"It's a whole event, it's more than just come and buy food," Father Crow said.
The list of Middle Eastern delicacies on the menu includes beef, lamb and chicken kabobs, which will be grilled outdoors throughout the weekend; kibbee, a beef and bulgur wheat meatball; tabouleh, hummus, gyros, falafel, spinach pies, baklava and other traditional dishes provides reason enough to stop by the church this weekend.
Father Crow said kibbe is his favorite.
Last week, about 20 volunteers gathered at the church to make spinach pies. Rados and a half dozen kitchen helpers made a sort of bread dough and cut rounds with a biscuit cutter, placing 20 on each baking sheet. The dough, along with a mixture of spinach, onions and spices went to volunteers who patted the dough flat, spooned spinach on top and folded the dough over, creating the pies.
They made 1,000 spinach pies that day and planned to come back the next to create another thousand.
Those were baked and frozen, waiting for their time to join the other foods at the festival.
Numbers for the foods are staggering besides 2,000 spinach pies, volunteers made 2,200 kibbee and stuffed almost 5,000 grape leaves, Rados said.
Jerry Audi and his wife, Nelly Audi have worked in the kitchen since the church first started the bazaar in the early 1980s.
Jerry carried completed spinach pies to the oven while Nelly made more dough. They joined in the talk with other volunteers, proving that many hands make light work.
"It's fun and everybody's welcome," Nelly said, about the volunteer work and the festival.
Cox agreed.
"[Working together] is what's good about this festival, preparing for it and during the festival," she said.
Tours of the church are be available throughout the weekend, and the choir will sing a collection of traditional hymns at 3 p.m. on Saturday.
Saints Peter and Paul Antiochian Orthodox Church is located at 10620 River Road in Potomac. The festival will be held from noon to 9 p.m. Friday, 11 a.m. to 10 p.m. Saturday and noon to 6 p.m. Sunday. For more information, visit: https://www.peterpaulpotomac.org.